Pablo Zabaleta says Manchester City must return stronger next season
Pablo Zabaleta wants Manchester City to return with a 'better mentality' amid reports Roberto Mancini will be sacked.
Last Updated: 13/05/13 9:35am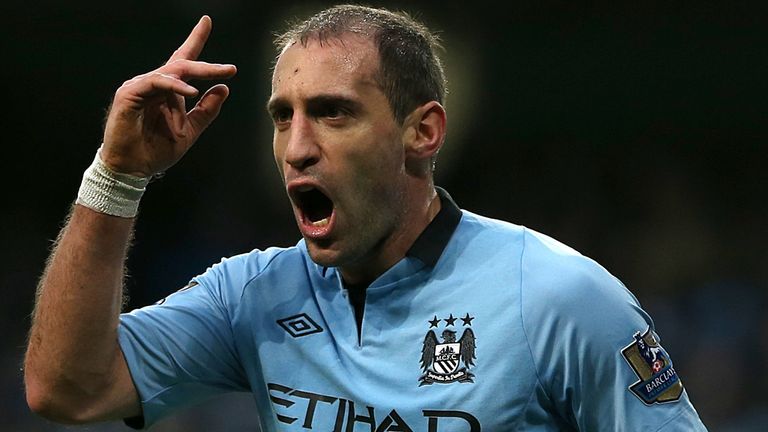 City's shock FA Cup final defeat by Wigan Athletic on Saturday prevented Mancini from steering his team to a third trophy in as many seasons.
Allied to losing the Premier League title to local rivals Manchester United, and crashing out of the UEFA Champions League at the group phase for the second year in a row, reports suggest Mancini will be axed.
Malaga coach Manuel Pellegrini has reportedly been lined up to replace Mancini and Zabaleta is waiting to see how the situation unfolds.
"It is not our decision," said Zabaleta. "As players, we need to be focused on what we do now and we will see what happens with Roberto in the future.
"We have got two games left and we will see if the chairman and sporting director make some changes. We need to let them deal with this.
"We need to be stronger than ever. It is hard to understand why we haven't won anything when you look at the team and you see the players we have.
"Now this season has practically gone and we need to come back next season stronger and try to win something again.
"You always need to learn about mistakes and this season we were not at our best. In this league, if you are not 100 per cent good, not consistent, then you can't win important things.
"So, we need to learn about it and come back next year with a better mentality."