Manchester City confirm David Platt has followed Roberto Mancini in leaving club
David Platt has decided to part company with Manchester City in the wake of Roberto Mancini's sacking as manager.
Last Updated: 14/05/13 9:50pm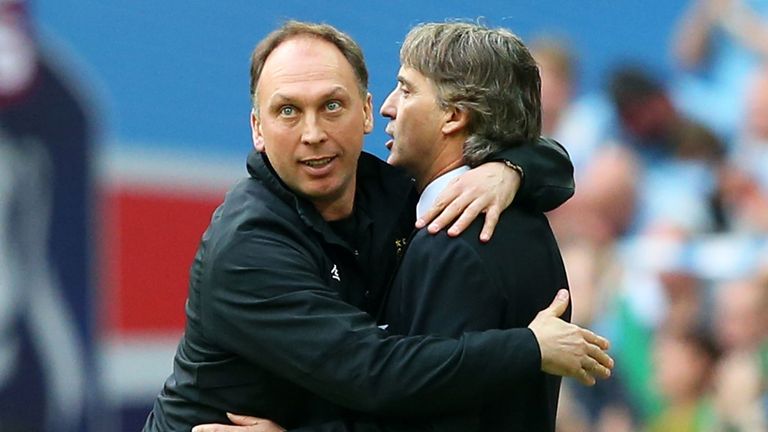 Despite axing Mancini following the shock FA Cup final defeat to Wigan on Saturday, the club invited Platt to stay on in his role as assistant manager.
But the former England midfielder, who was appointed as Mancini's No.2 in July 2010, declined the opportunity and the club announced his departure ahead of the Premier League clash at Reading.
A City statement read: "With regret Manchester City announce that David Platt has this afternoon left his role as assistant manager at the club.
"David was offered the opportunity to continue his work with us but has declined the invitation. He has decided to leave his role with his close friend Roberto Mancini.
"David has made a significant contribution to the club's success since joining in 2010 and we wish him well with his career wherever that now takes him."