Manchester City midfielder Samir Nasri 'sad' after Roberto Mancini's sacking
Samir Nasri is 'sad' after Roberto Mancini's sacking by Man City, but understands changing managers is part of football.
Last Updated: 17/05/13 9:44am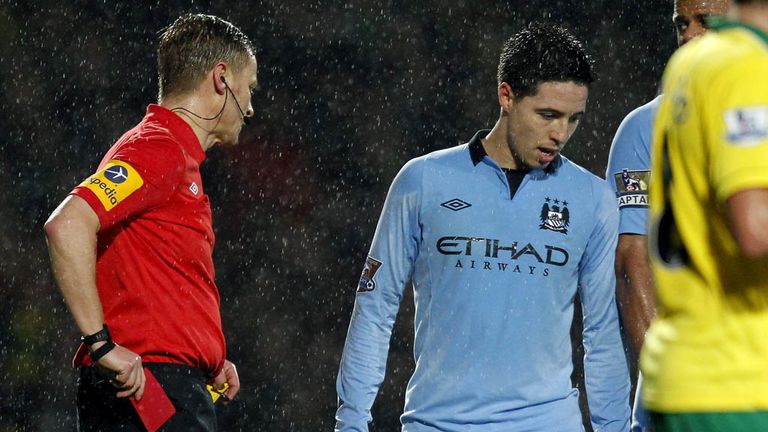 Mancini was dismissed by City on Monday and Malaga coach Manuel Pellegrini is widely expected to take charge at the Etihad Stadium.
Nasri was brought to City by Mancini, but the former Arsenal midfielder was accused of 'resting on his laurels' by the Italian back in February.
The France international will not be drawn on the potential reasons for Mancini's departure and has experience of coaches being sacked.
"I feel sad, but I'm professional and I know how football works," Nasri told RMC.
"I was at Marseille and had four coaches in four seasons. Changing coaches is nothing new.
"Mancini brought me to Manchester City. I don't want to speak about his departure because I don't know the ins and outs of the story. I don't know who's coming in."
Mancini was shown the door after City lost the FA Cup final to Wigan Athletic last Saturday, having also relinquished the Premier League title and failed to make it beyond the UEFA Champions League group phase.
However, Nasri is confident City can recover next season, adding: "Unfortunately, there was the disappointment of the FA Cup final. We'll try to bounce back.
"We have to forget this season. We had great ambition at the start of the campaign and are disappointed at the end."