Ferran Soriano says it's time for new era at Manchester City after Roberto Mancini sacked
Chief executive Ferran Soriano says Manchester City are 'just looking for the next cycle' after sacking Roberto Mancini.
Last Updated: 23/05/13 10:39am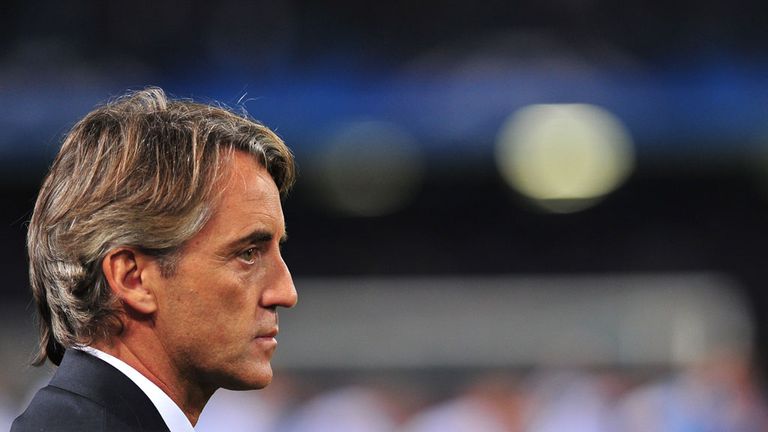 City dismissed Mancini last week after failing to win a trophy this season, despite the Italian lifting the FA Cup in 2011 and the Premier League title 12 months ago.
Manuel Pellegrini is the odds-on favourite to take charge at the Etihad Stadium after confirming he will be leaving Malaga, and Soriano believes it is time for a 'new era' at City.
When asked what Mancini did wrong, Soriano told CNN: "He did very good things for the club. He stayed there for three years, which is a lot of time. He brought the club to a winning club.
"Now we are just looking for the next step, the next cycle.
"We have a fantastic squad. We want to play better football and we want to continue winning.
"It is not that Mancini did anything wrong. We are just in another cycle, in another era."
In their statement that announced Mancini's departure, City referred to the need to develop a "holistic approach" to all aspects of football at the club.
It had previously been rumoured City wanted to introduce a fluid 4-3-3 style of play to all their sides, from junior level up to first team.
When asked about that matter, Soriano said: "We are looking to play very good football, very beautiful football. When we are playing good football, then we will win.
"So it is not only about winning, it is developing football that is attractive and it will be played by our main teams, our first team in Manchester, our young teams in Manchester and also our teams in New York.
"We want to share the same football concepts across all our teams."