Premier League: Manuel Pellegrini confirms Man City remains "an option"
Manuel Pellegrini has confirmed that taking over from Roberto Mancini as Manchester City boss remains "an option".
Last Updated: 27/05/13 8:25am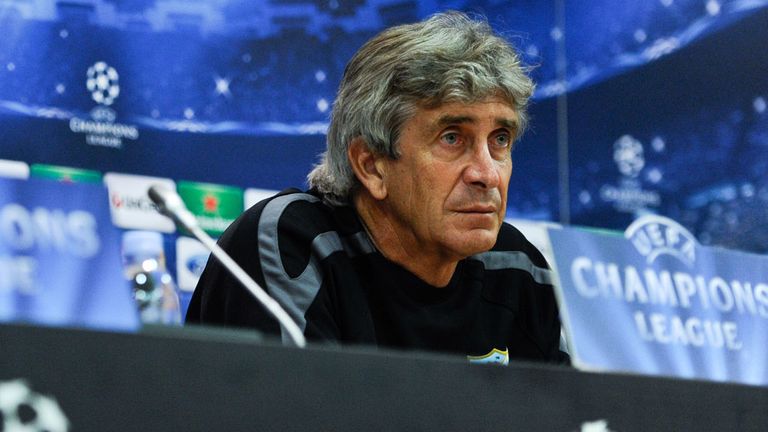 The Chilean said his goodbyes to the Malaga crowd on Sunday night after leading them to a 3-1 win over Deportivo La Coruna in their final home game of the season.
Pellegrini has consistently refused to confirm that he is on his way to the Etihad Stadium but has at last conceded that may be his destination.
"I am lucky to have good options and Manchester City is an option," he said.
Pellegrini's record in the Champions League, where he took an unfancied Malaga side to the quarter-finals of this season's competition, have led him to being linked with City.
Mancini failed to take a star-studded side out of the Champions League group stages and City's hierarchy are likely to target a potential manager who has enjoyed some success in the competition.
Speaking on the club's tour of the USA, Manchester City chief executive Ferran Soriano recently confirmed they would be targeting five trophies in the next five years under their new boss.
City have not yet confirmed they are focusing their managerial search on Pellegrini but, when asked, Soriano did nothing to play down the speculation linking them with the Chilean.
"I think the boxes are right. You know what we want," said Soriano. "The analysis of the candidates goes beyond the results that we can see.
"Age is not relevant at this point, but with the kind of squad we have, we want a senior manager.
"We want a manager who knows about football but we want somebody who knows about man management and this is something we are convinced about, that it is impossible for us to win the Champions League if we don't have a group that behaves like a family."