Gareth Barry eager to begin contract talks at Manchester City
Gareth Barry hopes to begin talks over a new Manchester City deal as soon as the club's new manager is confirmed.
Last Updated: 27/05/13 10:24am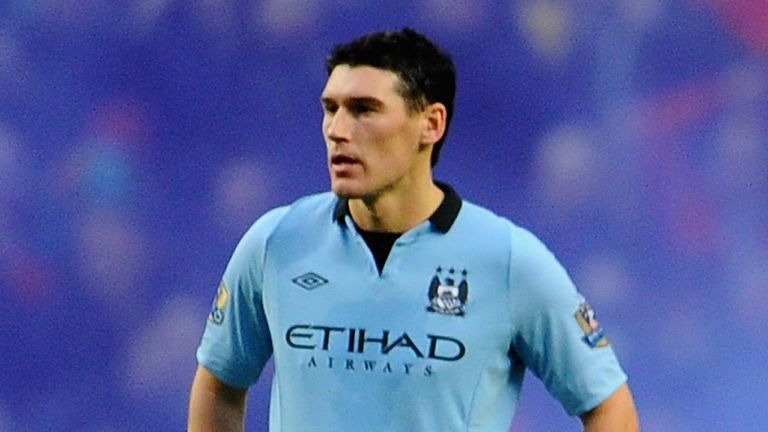 Barry says City's players have been told an announcement on the appoinment will be made within a fortnight, with Manuel Pellegrini expected to take the reins.
The 32-year-old midfielder made 41 appearances for the club in all competitions last season and is about to enter the final year of his contract.
"It will be a case of the new manager coming in and having a chat with the people upstairs, and discussing it," said Barry.
"I'm hoping we can have a meeting pretty soon. I would love to stay.
"I'm 32 but I feel pretty fit and I'm on the back of a good season, so hopefully the club will have seen that.
"A one-year extension seems to be the way football has been going, so if that is what is being offered, I will definitely think about accepting it. But we will have to wait and see.
"They have told the players the new manager will be announced in between 10 days and two weeks, and then we will get some phone call or conversation, and it will go from there."
Meanwhile, Barry has admitted his frustration at being overlooked by England manager Roy Hodgson.
The midfielder has again been omitted for the forthcoming friendlies against the Republic of Ireland and Brazil while a number of his City team-mates have been called up.
He has made just one appearance for the national team under Hodgson against Norway in a friendly in May last year, but it proved to be bitter-sweet as he picked up an injury which subsequently ruled him out of Euro 2012.
However, since then Barry has not featured and he is at a loss to explain his continued absence from the squad.
"It's been quite frustrating because I have been playing some of the best football of my career and you don't get the call," he added.
"I had that for a spell at Aston Villa too so I'm used to it.
"I haven't been given an explanation but I'm pretty relaxed on that.
"I am not one who goes to managers and calls them to ask for a reason.
"It's their opinion and once their mind is made up, that's fine."