Transfer News: Safet Susic doesn't expect Edin Dzeko to leave Manchester City
Bosnia-Herzegovina coach Safet Susic does not expect striker Edin Dzeko to leave Manchester City over the summer.
By Jure Bohoric
Last Updated: 28/05/13 10:51am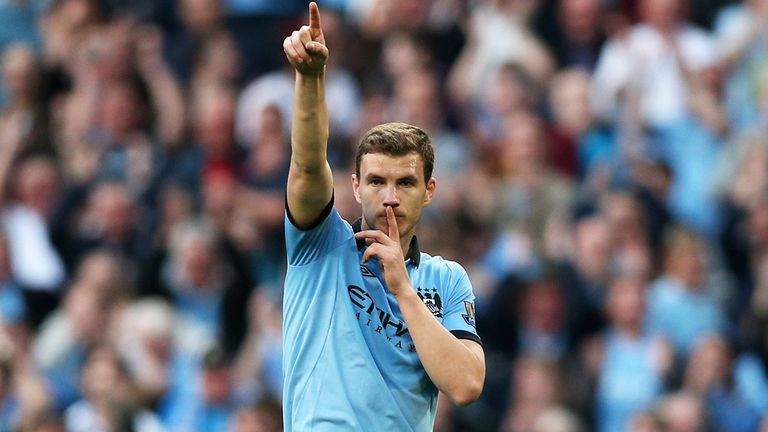 Dzeko scored 15 goals in 45 appearances for City this season, but started only 16 games in the Premier League.
The 27-year-old has been heavily linked with a move to Borussia Dortmund this summer as a replacement for the seemingly Bayern Munich-bound Robert Lewandowski.
However, Susic believes that Dzeko is happy at the Etihad Stadium and is not pushing for a transfer, with Manuel Pellegrini tipped to replace Roberto Mancini as manager.
"This season, he played around 40 games, which is really quite enough," Susic told Sport.ba. "The question is if Dzeko is satisfied with this. Of course, that is not my business.
"Will he leave in the summer? I don't think so. New manager Manuel Pellegrini is coming in and Edin is part of a great team.
"Besides that, I have never heard him say one bad thing about this club. He was always very happy with his life at City.
"But maybe his biggest problem was that he is a very nice guy who is honest and who never had any problems. It is easier to put such a player on the bench than those showmakers Balotelli and Tevez.
"It will be his decision, but I believe that he will stay. He is smart enough and I know he will opt for what will be the best thing for him."