Manuel Pellegrini excited by Manchester City's plans as he gears up for move
Manuel Pellegrini says Manchester City will have a team that plays 'very good football' if he becomes their manager.
Last Updated: 06/06/13 4:43pm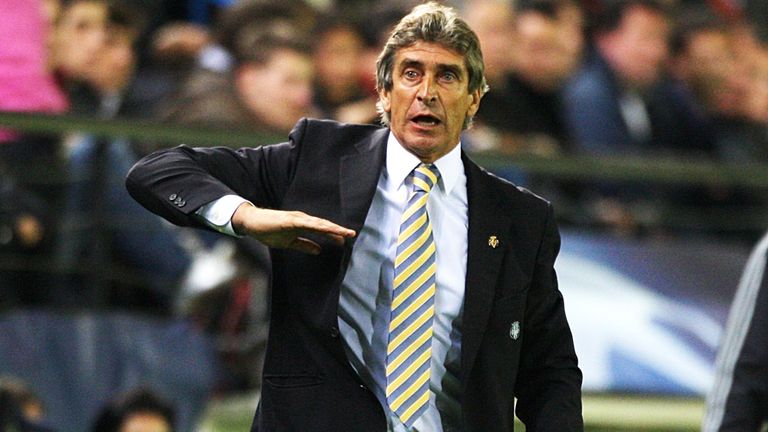 Pellegrini is to leave Malaga after the Spanish season finishes this weekend and has previously revealed that a verbal agreement is in place for him to take charge at the Etihad Stadium.
He does not anticipate any problems and is excited about the challenge ahead as he plans to take the team to the next level.
The Chilean, who took Villarreal to the UEFA Champions League semi-finals in 2006 and Malaga to the last eight this season, is renowned for his stylish approach and he plans to bring that to City.
"Manchester City have offered me a great project," said Pellegrini. "Hopefully, it becomes official.
"If it happens, Manchester City will have a team that will play very good football. City have a great team and a clear plan on how things will develop. This motivates me.
"City have shown a lot of interest in me becoming their new coach. My agent has spoken at length with them.
"There is nothing signed still, so I cannot say that I am their coach, but I don't see that there will be any problems.
"I have a verbal agreement and I hope that it can be executed. Manchester City have offered me a great project.
"On Sunday I finish my contract here with Malaga and on Monday we will start to see where I go next season."