Manchester City expect to have their new manager in place within 10 days
Manchester City chairman Khaldoon Al Mubarak says he expects to appoint the club's new manager in the next 10 days.
Last Updated: 06/06/13 4:43pm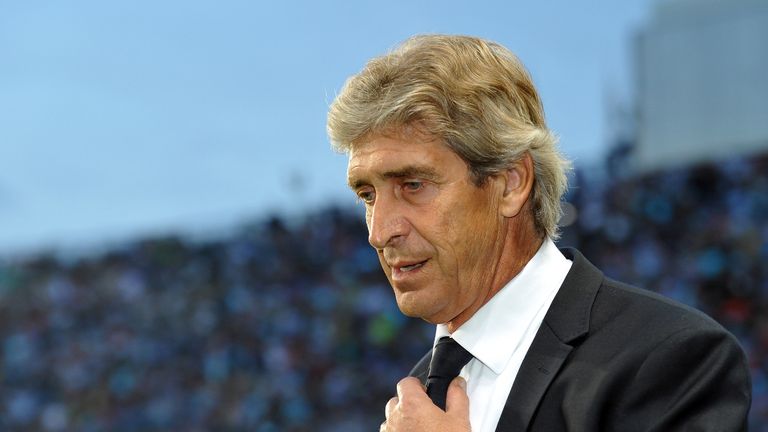 Malaga coach Manuel Pellegrini has been linked with the vacant post at the Etihad but he confirmed on Friday that a deal has not yet been reached.
However, the Chilean hinted he expects to open talks with the club next week once his contract with Malaga expires on Sunday.
And Al Mubarak has now set a timeframe for the appointment of the new manager which would appear to fit with Pellegrini's plans.
"We obviously want sustainable success for this club and (picking the manager) is absolutely the most important decision for a football club," Al Mubarak told the club's official website.
"The type of person we would like running our football team is someone with great man-management capability and the ability to get the best out of the talent we have, get the best out of the youth we have and establish and continue a systematic approach from the youth team to the elite team and reserves.
"We have a wonderful team running this process internally and are putting a very comprehensive process in place.
"They have created a shortlist of managers who fit that criteria and we are pretty much done. We are very close. I expect to make an appointment probably in the next two weeks."