Manchester City new boy Fernandinho reveals fight to leave Shakhtar Donetsk
Fernandinho has revealed how he fought to secure his move to Manchester City - with a Brazil recall on his mind.
By Paulo Freitas
Last Updated: 09/06/13 6:52pm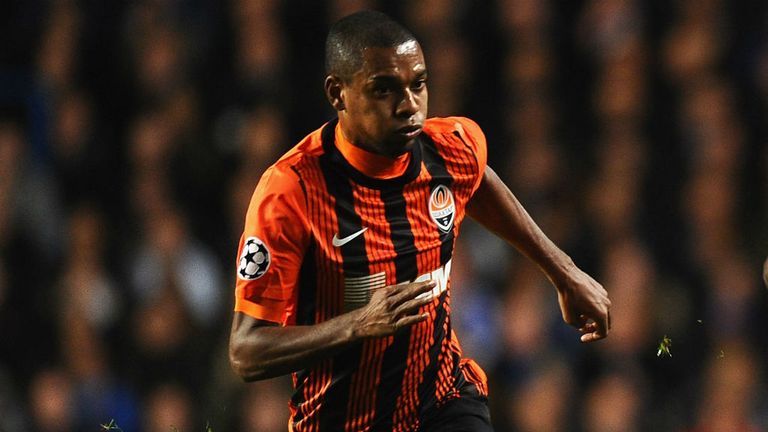 The 28-year-old midfielder has joined City from Ukrainian club Shakhtar Donetsk for an initial transfer fee believed to be in the region of £30million after lengthy negotiations.
And the Brazil international revealed that he worked hard to convince Shakhtar to reduce their demands in order to secure his move to the Premier League.
"I'm relieved," he told Globo. "It was a big battle. The negotiations were intense, took several days and I even abandoned my vacation.
"Everybody left after the league was over but I stayed in Ukraine to convince the club to release me as the buy-out fee was really very high and nobody would pay that.
"When the first offer came in, they said no. I insisted a lot in order to convince the manager, the board and even the captain.
"I had meetings with the president who promised he would talk with Man City if an offer of 40 million Euros came, which finally happened.
"The truth is that I wanted to leave Shakhtar after eight years there. I told them this. As I was loved there, respected by the fans and within the club, they gave up.
"But I think they demanded such a high fee just to find out how much Man City wanted to sign me. Also, knowing Ukrainian culture, they were afraid someone would offer a lower fee and sign me."
Fernandinho has just five caps for Brazil and with the World Cup in his homeland next summer he readily admits that raising his profile was a significant factor in the move.
"The national team was certainly something that I took into account when I made my decision," he added.
"I had a stable life in Ukraine. I had adapted and I was loved by the club. But I was left out of the national team in early 2012 and didn't get called up again. That really affected me.
"Then this chance to move to England came. I wanted to go as it will give me more visibility, both in Brazil and Europe. Now my chances of returning to the national team will certainly be a lot bigger."