Transfer news: Edinson Cavani 'talking to Real Madrid and Manchester City'
Napoli's star striker Edinson Cavani is in talks with Real Madrid and Manchester City, according to his mother.
Last Updated: 14/06/13 10:25am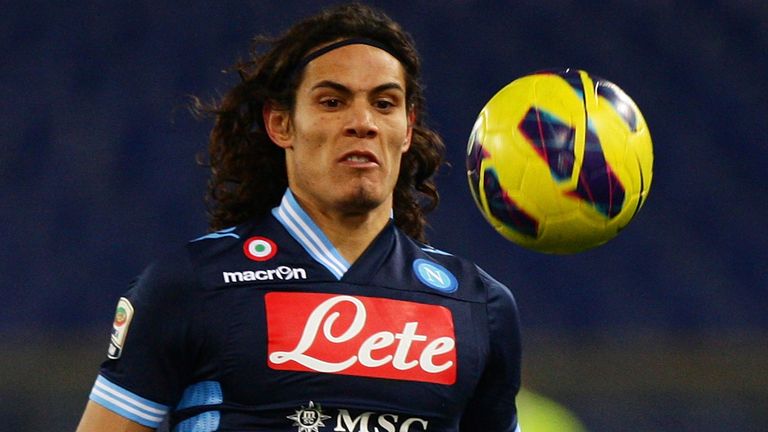 The Uruguay international is one of the most sought-after forwards in the world and is also thought to be wanted by Chelsea.
But it would appear Real and City are leading the race for Cavani as they aim to activate his reported £53million buyout clause.
"Edi is dealing with Real Madrid and City," said Cavani's mother, Berta Gomez, in a radio interview in Montevideo, Uruguay.
She added: "In two or three weeks, we will know their fate and be able to say more.
"In any case, I assure you Edinson loves Naples and, if he goes, he will never forget the love and affection of the people."
Speculation over a possible move to the Bernabeu increased when media reports claimed that Real Madrid had offered a substantial fee plus striker Gonzalo Higuain in return for Cavani.
However Cavani himself, currently on duty for his country at the Confederations Cup in Brazil, seemed unsure if Spain would be the right place for him.
"I don't know if Spanish football suits me," he declared.
"Football there is wonderful as everyone knows, you have more freedom, but I don't know what will happen."