Manuel Pellegrini promises to bring attractive football to Manchester City
Manuel Pellegrini promises Man City fans will enjoy watching their team next season and he aims to win all the trophies.
Last Updated: 15/06/13 8:29am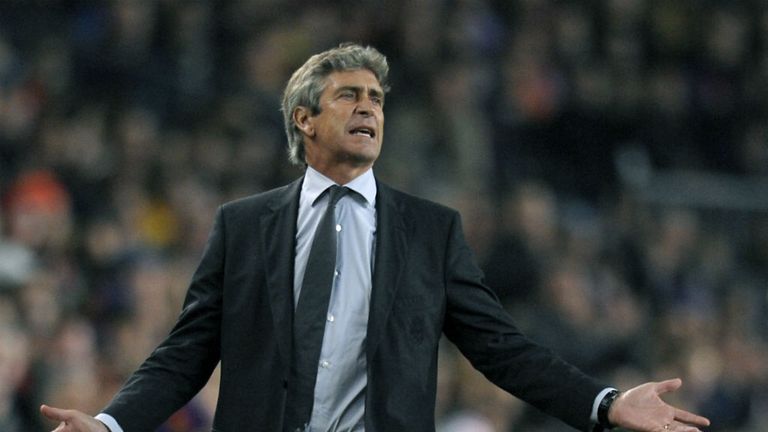 The Chilean has been appointed as Roberto Mancini's successor on a three-year contract with a clear instruction to play better football and win trophies after they missed out on silverware last term.
Pellegrini said: "Everyone knows if you arrive at a club like Manchester City you need to win titles.
"I think Manchester City have invested a lot of money to improve the squad every year and try, every year, to win titles.
"They were not successful in winning some titles but I am sure we are going to win - maybe the Premier League, the Champions League. We will try to win a lot.
"My first message is to tell all the supporters they will enjoy the season. I am sure they will enjoy the way our team will play. We will play an attractive, offensive play.
"I think Roberto did a great job here in Manchester. It is not easy to win the title after 44 years.
"But I think we start now a new cycle, a new style of club, adding to what Roberto has done over the years.
"I hope Manchester City will start another way of playing football.
"I am sure we have the best squad in the Premier League. We have wonderful players and can win important titles in the next three or four seasons."
Pellegrini has more than 25 years' of managerial experience in South America and Spain and is renowned for his man-management ability.
He added: "I think all my experience will help me at Manchester City.
"With Malaga I reached the quarter-final of the Champions League, with Villarreal also and the semi-final. All my experience will be very useful for me.
"I am sure we are going to have a very good season.
"I can tell all the fans of Manchester City I work very hard. I am very persistent in what I want to reach.
"I am sure, 100 per cent, I will not have any problems coming to the Premier League. I will adapt without any problems."