Fernandinho says Manchester City can win Champions League next season
New Manchester City signing Fernandinho says that they can win the UEFA Champions League next season.
Last Updated: 20/06/13 3:45pm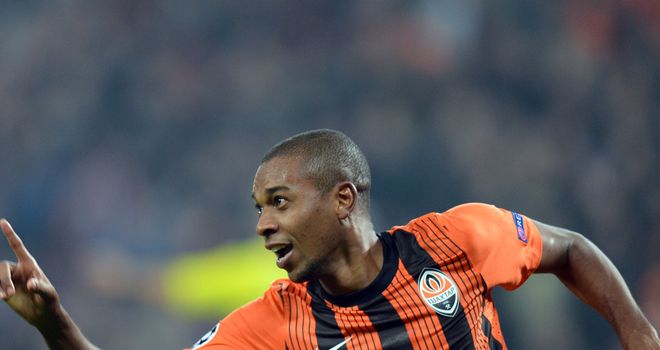 The Brazilian signed a four-year deal with the Premier League club and has targeted continental success in his first year.
City have struggled in the Champions League in the last two years, with successive group stage exits contributing to former manager Roberto Mancini's departure.
Speaking to the Manchester Evening News, Fernandinho said: "I hope it will be an excellent performance from City in the competition.
"That would motivate the supporters and lead us to the final games of the competition. A cup would be incredible, and the best in Europe? I believe we can do it."
The midfielder waved £4million owed to him by Shakhtar Donetsk to complete the move and can't wait to get going with City in the Premier League under new boss Manuel Pellegrini.
Fernandinho added: "What I really want is to play as soon as possible for City.
"They are excellent players with great stories in football, but the reality is it doesn't matter who we play against - all I want is to play and help City to win."
City start their Premier League campaign with a home clash against Newcastle United.