Transfer news: Napoli coach Rafa Benitez wants Edinson Cavani to stay
Rafa Benitez insists Napoli do not want to sell striker Edinson Cavani following weeks of speculation over his future.
By Nadia Carminati
Last Updated: 25/06/13 8:46pm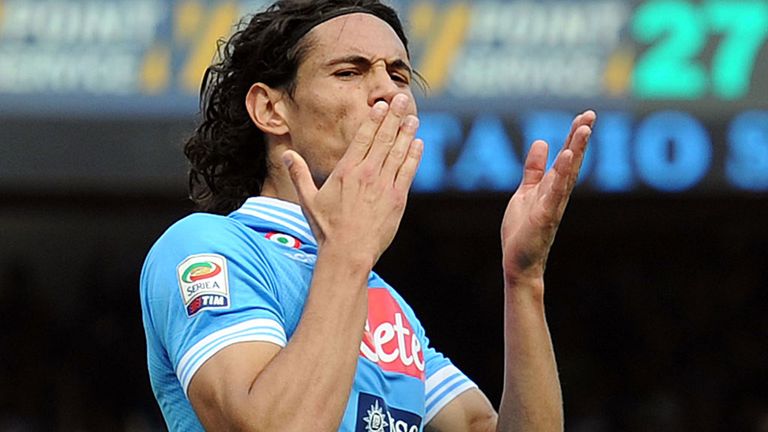 The Uruguay international has emerged as one of the most sought-after players in the summer transfer window with a host of clubs said to be chasing his signature.
Cavani has a release clause of 63million euros (£54million) in his contract and Benitez is adamant that the Serie A side would not accept a fee below that amount.
Real Madrid, Chelsea and Manchester City have all been linked with Cavani recently, with the forward admitting on Tuesday morning he felt the sum being requested for his services was too high.
Benitez accepts there is nothing Napoli can do if the release clause is met, but is united in his belief with president Aurelio De Laurentiis that Cavani should stay.
The former Liverpool and Chelsea boss told Radio Marca: "Neither me or the president want Cavani to leave because he's a really important player for us.
"Clearly, there is a clause that you can't control, but we want him to stay to score many goals and to continue growing with Napoli.
"He found success and fame with this team and he can stay for another year with supporters who love him.
"Napoli don't need the money. Should he leave, it will be for his clause, and it's a really high sum.
"But our intention is that he will stay. The president's intention is to strengthen the team and Cavani is our most important player.
"I don't know if he has had any offers, but I know there is a clause and anyone who wants him will have to pay it."