Premier League: Manchester City bid to add capacity at Etihad Stadium
Manchester City are hoping to expand capacity at the Etihad Stadium to 60,000.
Last Updated: 12/07/13 10:27am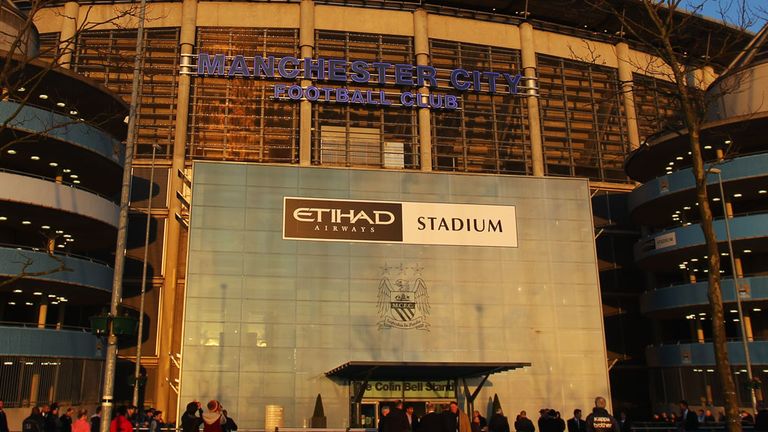 The club has opened an exhibition at the stadium, which currently holds around 47,500, and is keen to seek views from fans, local residents and other stakeholders in a comprehensive consultation process.
City's intention is to make a formal planning application before Christmas and, if successful, begin work soon after on what would become the third largest stadium in the Barclays Premier League.
The club already has one major piece of development underway with the new £200m Academy and training complex due to open a year from now.
Two options to increase capacity are being considered with the most likely being work on the South and then North stands - the other option is to press ahead with expansion of each concurrently.
City's head of infrastructure and corporate responsibility, Pete Bradshaw, said: "Manchester City Football Club strives to provide its supporters and visiting fans with one of the best possible matchday experiences in the Premier League and European football.
"Games are selling out frequently prior to going on open sale and there is rising demand from supporters for more season tickets, matchday tickets and premium seating.
"This is why we are considering these expansion proposals. We will be in touch with every fan who would be potentially affected by the changes in phase one, and we encourage fans, residents and anyone who has a point of view, to visit the exhibition in person or online and tell us what they think."
Visitors attending the exhibition will have the chance to give their thoughts in a questionnaire - it will be open during July and August before the formal consultation process.
Manchester City Council own the stadium, having built it for the Commonwealth Games in 2002, but the club plays there on a 250-year lease.