Manchester City's FA Cup final legend Bert Trautmann dies aged 89
Bert Trautmann, the Manchester City goalkeeper who played on with a broken neck in an FA Cup final, has died aged 89.
Last Updated: 19/07/13 6:59pm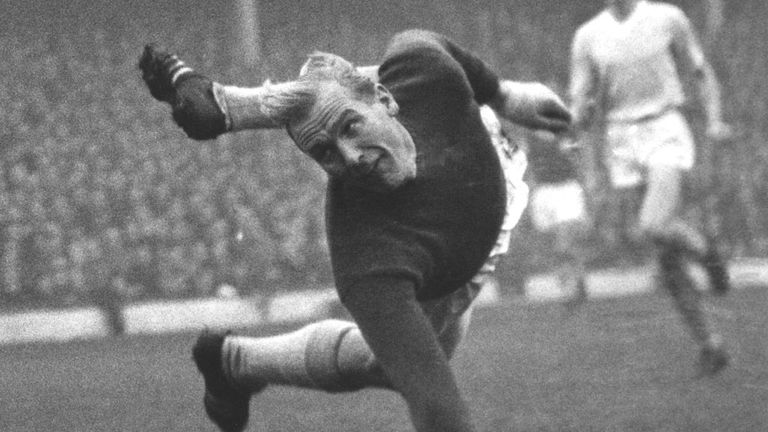 The German, who was captured as a prisoner of war before settling in the north-west, died unexpectedly at his Spain home.
Trautmann played more than 500 games during a 15-year career with City, but he is best remembered for playing the final 17 minutes of the 1956 FA Cup final with a broken neck following a collision with Birmingham's Peter Murphy.
City went on to win 3-1, giving the keeper a Wembley winners' medal to go with the Football Writers' Footballer of the Year award he had won eight days earlier.
Trautmann, whose arrival at City initially led to protests, went on to attract almost 50,000 to his testimonial game when he retired.
German FA president Wolfgang Niersbach said: "Bert Trautmann was an amazing sportsman and a true gentleman.
"He went to England as a soldier, and thus a war enemy, and he became a celebrated hero there. He was a legend.
"His extraordinary career will remain forever in the history books."
Former City goalkeeper Joe Corrigan also offered words of praise for Trautmann.
"Bert was a fantastic man and was one of the greatest goalkeepers of all time, and I'm proud to have called him both a friend and a mentor," he told the club's official website.
"As a keeper, Bert had everything. He was agile, intelligent, commanding and brave and is a true legend in every sense of the word."