Roque Santa Cruz: Manuel Pellegrini will be a hit at Manchester City
Former Manchester City striker Roque Santa Cruz believes Manuel Pellegrini will be a success at the Etihad Stadium.
Last Updated: 01/08/13 11:15am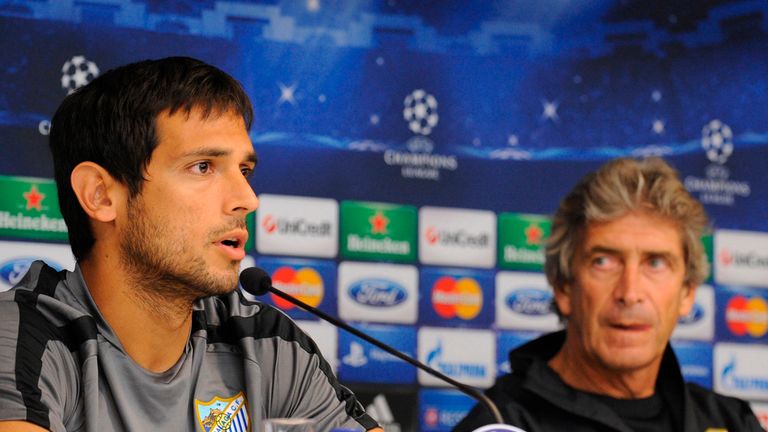 Santa Cruz scored eight goals for a Malaga side that reached the quarter-finals of the Champions League last season.
That success in Europe was one of the factors that attracted City to Pellegrini and Santa Cruz was ideally placed to pass on his knowledge of the English club.
Santa Cruz said: "He did not ask for advice as such but we did speak about the dressing room.
"He is one of those guys who really takes a lot of care when it comes to how healthy the dressing room is in terms of friendship and good guys.
"He was very interested in knowing how the guys are.
"He also had his fears - going into a league he did not know too well - but it won't be hard one bit for him because of the type of person he is."
Santa Cruz joined City from Blackburn in a £17.5m deal in 2009 but, hampered by injury, scored just three goals in 20 games for the club.
He had loan spells back at Blackburn, Real Betis and Malaga before his City contract expired at the end of last season.
Although his City career did not work out, he insists there are no hard feelings.
He said: "I have no regrets but it was tough with my knee - just bad timing at City.
"I wish I did not have it or I could have recovered quicker but no regrets because I worked hard to get fit and be successful with the team.
"They were successful without me which I am very happy about - for Mancini and his people and the players."