Premier League: Manchester City full-back Gael Clichy delighted with start
Manchester City full-back Gael Clichy says he is delighted with how his side have started the new Premier League season.
Last Updated: 21/08/13 7:46am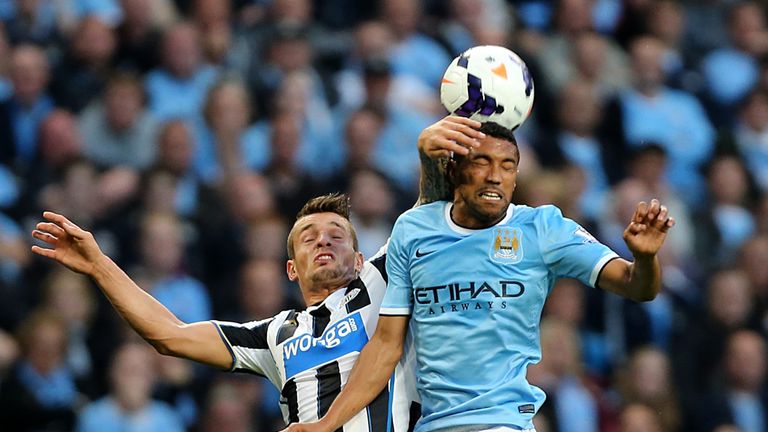 Goals from David Silva, Sergio Aguero, Yaya Toure and Samir Nasri ensured that Manuel Pellegrini's reign in charge of the Premier League title hopefuls got off to the perfect start.
Clichy, 28, has established himself as a regular in the City team since joining in 2011 and he thinks that there could not have been a better way to start the new campaign than with the display against 10-man Newcastle.
"When you play for a team like City you always want the three points," said the France international.
"The ideal game is to play attractive football, score goals and create chances but at the end of the day the most important thing is three points.
"On Monday night we did that, with the way we played as well. We can be happy with the result.
"It was a good performance defensively and offensively and hopefully we can carry on like this. It was a great game. Away from home it will be more difficult but it is a good way of starting the season.
"We are going to play like this from today to the last game."
City's performance evoked memories of when they launched their title-winning 2011-12 campaign with a 4-0 win over Swansea, with Clichy admitting they need to move on from last term's failure to collect any silverware.
"Last season was last season - it has gone," he said.
"There is nothing we can do about it but it is always nice to start the season the way we did, in front of the fans as well. It was a great performance from the strikers to the defenders and we cannot ask for more."