Jesus Navas sees Manchester City on same level as United
Jesus Navas says there is 'no inferiority complex' at Manchester City as they prepare to lock horns with United.
Last Updated: 25/09/13 6:05pm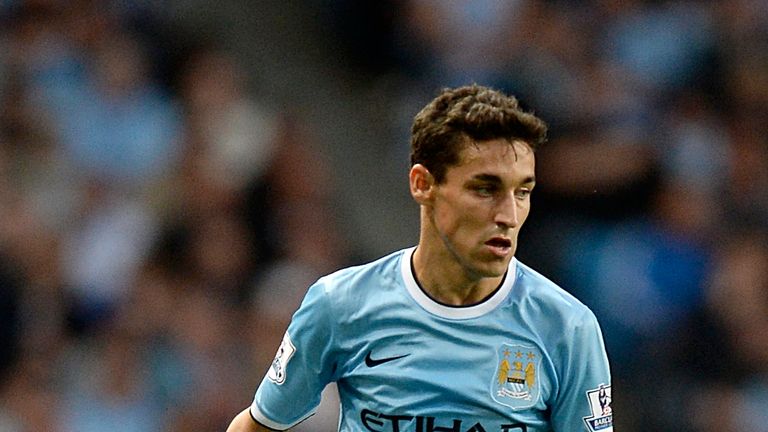 A heavyweight clash between Manchester's finest will be staged at the Etihad Stadium on Sunday, with there little to choose between the two sides.
Both City and United have collected seven points from their opening four fixtures and a victory for either on derby day could take them to the top of the Premier League table.
Summer signing Navas is confident that City will more than hold their own against the reigning champions, with the Blues' development over recent years having lifted them onto an equal footing with their cross-city neighbours.
The Spain international said: "There's no inferiority complex here. It doesn't matter what United have done in the past, as things stand today we feel we will go into the game as equals.
"Look around. We have a fantastic squad of players. We have got enough quality to win this derby and go on to win titles and cups this season.
"City are regarded as a big club, simply because of the quality of the players here. I realise how important derby matches are for the fans.
"It's the same wherever you go. I suppose we have been mostly focused on the Champions League game this week. That was important.
"But we've got the win under our belt now so we can concentrate on the derby. It is too early in the season to start talking about it as being decisive in terms of the title.
"You can't, though, get away from the fact that the results of games such as this have a big influence. The winners will come away full of confidence.
"It can be a springboard to better things, both for the players and the fans. A derby such as this, when the two teams are so close to each other, is like a six-pointer."