Manchester City's Stevan Jovetic happy to have left Italy for England
Manchester City striker Stevan Jovetic insists he has no regrets about his move to England.
Last Updated: 14/10/13 2:22pm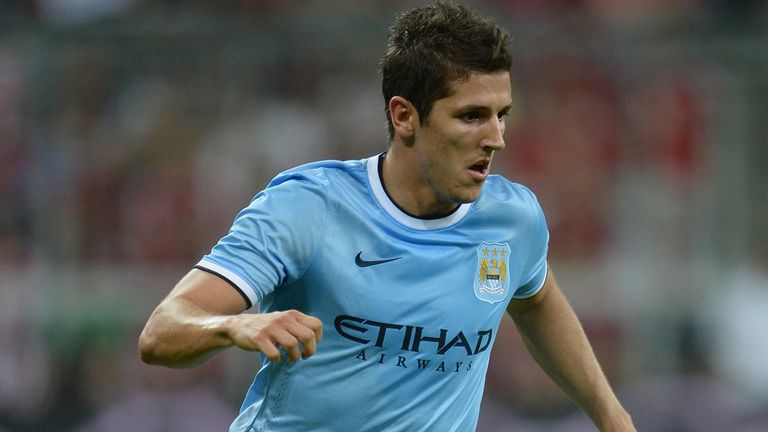 The Montenegro star admits he has struggled for fitness since arriving at the Etihad Stadium from Fiorentina in the summer, but he now feels he will start to prove himself now he is fully fit.
Quoted in an interview by Italian newspaper Tuttosport, Jovetic says: "I arrived at City behind in my physical condition and so I have always been behind the shape of others.
"Then I went to the national team and I got injured again, thus losing more time."
Jovetic captained Montengero against England on Friday and he feels that showed he is getting back to his best, physically.
"Against England, I proved to be in good shape and now I just need to play regularly to find the best condition, I'm not worried," he said.
Jovetic was heavily linked with Juventus in the summer, but they failed to meet his valuation - although he admits he probably would have ended up in Turin if he has not chosen to move abroad, a decision he does not regret.
"If I would have not gone to Manchester City, I would have gone to Juventus," he said.
"This summer, the situation was simple: I had a price of €30 (£25.4) million, but I never said that I wanted to go to Juve.
"I only asked to leave Fiorentina and I was pleased. The interest of Juventus? I was aware of the deal, I read about it on the newspapers and I know that they were speaking with my agent.
"In the end, however, I chose to go abroad and now I'm happy. I don't regret the choice I made."