Manchester City defender Martin Demichelis eyes debut at West Ham
Manchester City defender Martin Demichelis has set his sights on making his debut after recovering from injury.
Last Updated: 17/10/13 1:05pm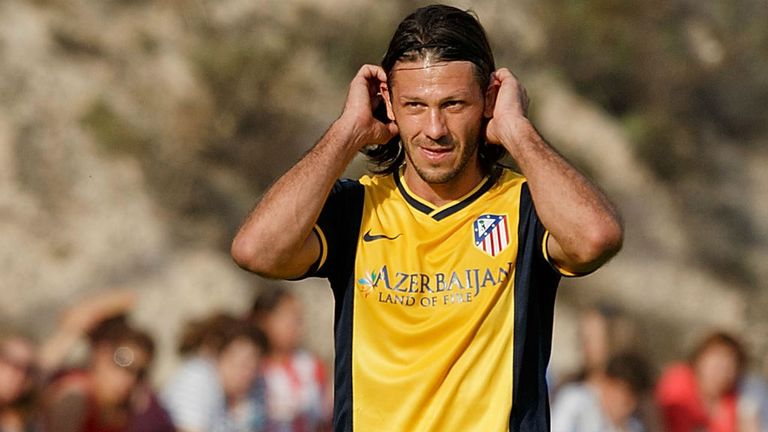 The Argentine has yet to feature for City since his arrival from Malaga in the summer due to a knee injury.
Demichelis came through Wednesday's clash against Rochdale in their club's elite development squad and hopes to be involved for Saturday's game at West Ham.
"It was important to play and get the confidence back," Demichelis told the club's official website.
"I felt great and it was important to feel what a game is like again.
"My knee responded very well and I'm very happy after working very hard to get here.
"It was difficult at the beginning with the injury but that allowed me to meet everybody at the club and feel confident and comfortable with everybody so it's fantastic now and I'm looking forward to my debut."
Demichelis played as a defensive midfielder against Rochdale and he feels playing there will aid his fitness as he was more involved in the action.
"Yes I've played in this position many times before and the manager knew that," added Demichelis. "Obviously it was good for me to play there and get a lot of contact with the ball so it all worked out well and was good."
Midfielder Jack Rodwell, who has made just one first-team appearance this season as he continues to struggle with injury, also played in the game and hopes to be in contention to play West Ham in the Saturday Night Football game on Sky Sports 1.
"I'm fit. I proved it playing 90 minutes so we'll see. I haven't trained too much but I'm available for selection," he said.
"Brazil's looming in the future and obviously I've got one eye on it but one step at a time. Hopefully I'll get in the City team soon and keep playing."