Premier League: Manuel Pellegrini keen for Man City to hit form away from home
Manuel Pellegrini admits it is time Manchester City started getting their act together away from the Etihad Stadium.
Last Updated: 18/10/13 2:29pm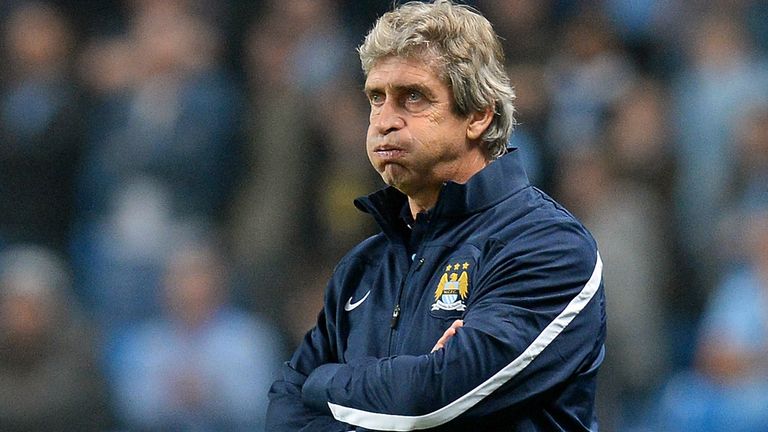 City's stuttering start to the Premier League season has mainly been down to their away results, with just one point from three games and defeats against Cardiff and Aston Villa.
Four wins at home see Pellegrini's side sitting in fifth place and a win over West Ham on Saturday night would be just the tonic they need coming off the international break.
"If we go and see the statistics of the games we've played away, of course it must be a worry for us. It's a thing we must improve and we must work hard defensively as a team," Pellegrini said.
"Of course we are worried about that; we have one point from nine, so we need to win.
"Now we play four away games in a row, so this is the best moment for us to win points, first in the Premier League against West Ham and then in the Champions League.
"West Ham are a very strong team and we are aware of that.
"I don't know what he [Sam Allardyce] will do, but maybe he will try the same as Villa did against us with nine or ten men behind the ball and try to get us on the counter attack.
"But we must prevent a lot of the unnecessary mistakes or fouls, keep our concentration and continue the way we are playing."
You can catch West Ham's clash with Manchester City live on Sky Sports 1 on Saturday evening, with the programme starting at 17:00