Champions League: Manchester City's David Silva eyes European success
David Silva has set his sights on winning the Champions League and says Man City are heading in the right direction.
Last Updated: 03/11/13 11:53am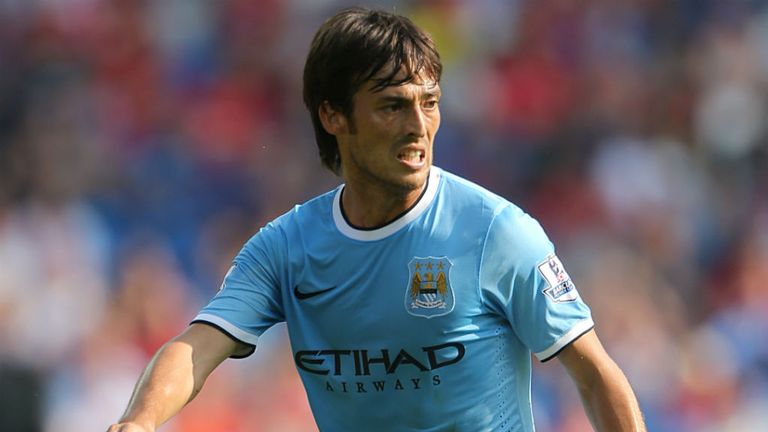 Silva has enjoyed great success at domestic and international level during his career so far but the trophy he wants to add to his collection now is European club football's most coveted prize.
City have failed to go beyond the group phase in each of the past two seasons but they are on course to make the last 16 this time after beating CSKA Moscow 2-1 in Russia.
Ahead of Tuesday's return fixture against CSKA at the Etihad Stadium, Silva said in the Daily Star Sunday: "We are definitely in the driving seat to qualify now, having won our last match in Moscow.
"It was three very important points and a real step towards qualification.
"And that has been the objective, because in the last two seasons - although we've had difficult groups - we've not managed to get beyond that stage.
"So that's what we need to do this season.
"From a personal point of view, the trophy I've not yet won is the Champions League.
"Hopefully, I'll get a chance to win that one before I retire - that would be great."
Silva is confident that City will continue to go from strength to strength as they adjust to life under new manager Manuel Pellegrini.
He said: "I think there is still room for improvement. Things are heading in the right direction but I think we maybe need to have a tighter unit.
"But once that is done, I think we will be a very good team and tough to beat."
The Spaniard added: "I think my career in itself feels complete now but it doesn't stop you wanting to improve all the time as a person and a player. Each year you start again, want to learn, work hard and keep winning - whether it is complete or not.
"The Champions League is the real motivation. Every trophy you could win serves as a source of motivation.
"You want to get better each year and win more and more.
"And, from a personal point of view, I want to win the Champions League."