Manchester City to become a European force according to Pablo Zabaleta
Pablo Zabaleta believes Manchester City are well placed to emerge as one of Europe's elite clubs.
Last Updated: 05/11/13 11:34am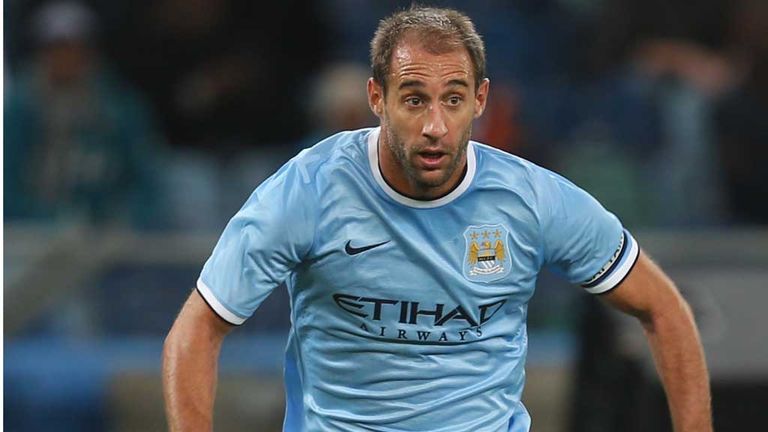 Since Sheikh Mansour took control at the Etihad Stadium, City have become one of the dominant forces in English football, which included them winning the Premier League in 2012.
However, European success has evaded them somewhat with a string of failures to their name in recent seasons.
But Argentine ace Zabaleta believes things are about to change for City.
"In the last four or five years, this club has improved incredibly," he said.
"We know that the owners have spent so much money to try to build a good team and to try to be one of the best teams in Europe.
"We know it takes time. We won the FA Cup, we won the Premier League, but the Champions League is different. You play against the best teams and it has not been easy.
"But now we are very positive and everything is set for this club to take a step forward.
"If we can qualify for the next round, it would be great for this club. We are still improving and hopefully in the next few years, we can be one of the top clubs in Europe."
City could seal their place in the knockout stages on Tuesday as they face CSKA Moscow at home and Zabaleta admits the club will be delighted to make it through, after failing to do so in their previous two campaigns.
"We have a great chance to go through if we can win," he said.
"It is time for us to win. The last two seasons have been really poor in the Champions League and we are all focused on improving.
"We want to take a step forward and qualify for the next round."