Samir Nasri claims his career at Manchester City has been boosted by new boss Manuel Pellegrini
Manchester City midfielder Samir Nasri claims his career has been revived under new manager Manuel Pellegrini.
Last Updated: 18/11/13 11:14am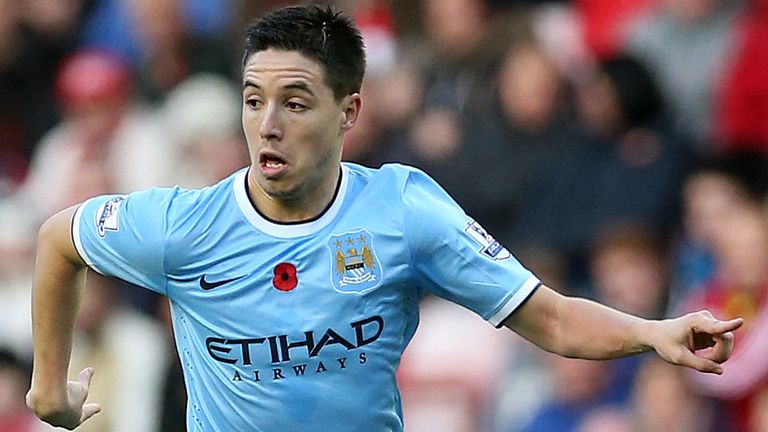 The 26-year-old has been in impressive form for City since the start of the season after enduring a miserable campaign last time around.
Nasri was given a three-match ban by the French Football Federation for misconduct at Euro 2012 and he then had a quarrel with former City boss Roberto Mancini.
"Last year was a bit difficult for me personally because of the problem I had in the Euros and other stuff," Nasri said.
"So this summer, I cleared my head and came back with determination to have a great season. But right now everything is fine. I'm in a better place and that's what I want."
And Nasri believes Pellegrini has a similar management style to Arsene Wenger, who he played under at Arsenal for three years.
"He does remind me of Arsene in respect of the way he works," added Nasri.
"He has the same approach in the way he talks to players and tells them when things are good and when they are bad.
"But it's always constructive and you always know what he wants form you, and what you to bring to the team.
"I feel that he trusts me and that he gives me responsibilities on the pitch. When you have a manager like that, you want to repay that sort of faith - and that's what I'm trying to do."