Premier League: Tottenham's Jan Vertonghen rates Manchester City highest
Jan Vertonghen feels Manchester City deserve to be title favourites, even though they lie below Tottenham in the table.
Last Updated: 19/11/13 9:22am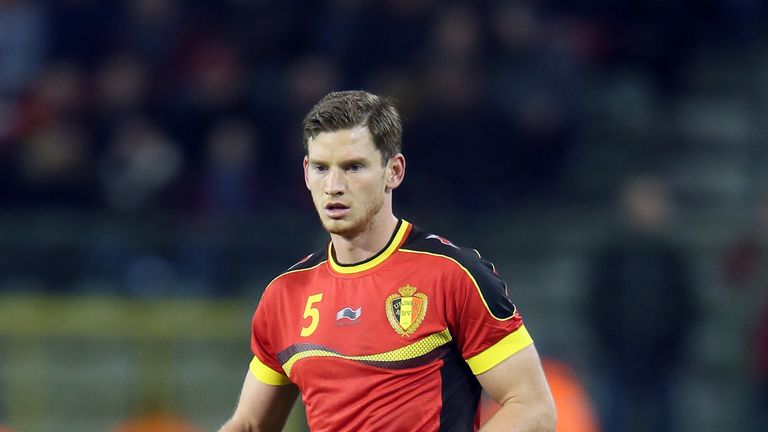 The Spurs defender is looking forward to Sunday's live Sky Sports clash at the Etihad, when eighth will host seventh.
City have won all five of their home Premier League games so far this season but have struggled on their travels, losing at Cardiff, Aston Villa, Chelsea and Sunderland.
Spurs have won three and drawn one of their five away fixtures to date, but Vertonghen is anticipating a tough duel at the weekend.
"It's really crazy," Vertonghen told Sky Sports News.
"I think if we'd won against Newcastle, we'd be joint second now - but we're seventh.
"It's unbelievable how we play City and United next. It's very hard this year. (Vincent) Kompany already said it will be the toughest league in years to finish top. We have to be at our best to finish in the top four."
Despite City's slip-ups away from the Etihad this season, Vertonghen understands why Manuel Pellegrini's men are favoured by the bookies at this moment in time.
"City I think is the best team in the league," he added. "Arsenal are doing very well of course. But especially in home games, City is the team to beat."
Vertonghen will be in international action on Tuesday night when Belgium entertain Japan in a friendly in Brussels.
Among his Diables Rouges team-mates is striker Romelu Lukaku, on loan at Everton from Chelsea, who was involved in a collision with Hugo Lloris at Goodison earlier this month that caused concussion for the Spurs goalkeeper.
Vertonghen insists there was no deliberate intent from Lukaku in the incident and that the matter has now been forgotten.
"He's not like that," added the Belgium defender. "We spoke to him. I know he didn't mean to, he's a very kind guy.
"I hope everything's OK with Hugo now."
Man City v Tottenham is live on Sunday from 12.30pm on Sky Sports 1HD