Manuel Pellegrini backs Joe Hart to get back to his best for Manchester City
Manuel Pellegrini still thinks Joe Hart needs a rest - but has backed the England keeper to get back to his best.
Last Updated: 21/11/13 3:32pm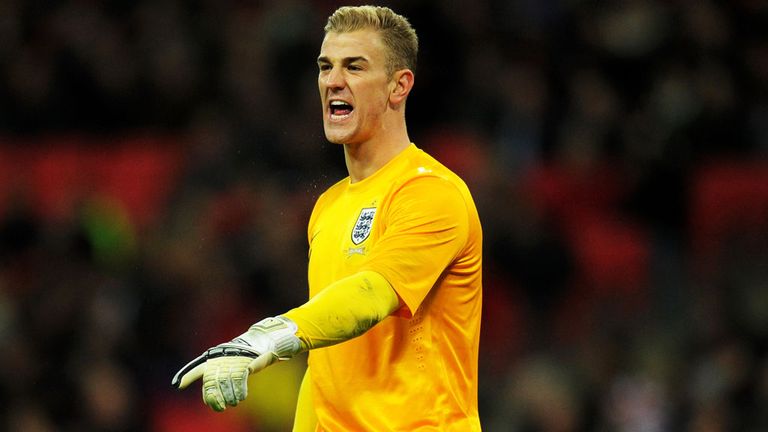 Hart pulled off several impressive saves in England's 1-0 defeat against Germany despite being dropped for City's last four games.
However, Pellegrini believes Hart's time out of the first team will do him good.
"I think at this moment that maybe Joe needs a rest but we still have a lot of trust in Joe and he's still a very important player in our squad," Pellegrini told Sky News Arabia.
"It's very important for me as a manager - you don't have 11 players - you have 22.
"I analyse what they do every week - I talk with them.
"I am absolutely convinced he will come back to his performances of the last two years."
Hart was handed his first start in over three weeks by England boss Roy Hodgson after being dropped by City and was one of the bright spots in the 1-0 defeat to Germany on Tuesday.
The keeper received the backing of his England teammates after pulling off a string of fine saves at Wembley with defender Phil Jagielka saying: "I've backed Joe all the time, all the players have backed Joe all the time. He's been in for some criticism, some of it a little bit harsh.
"But Joe's a big boy and that's the only way he can prove his critics wrong by making some fantastic saves.
"He won't be getting that many pats on the back from the lads because we expect him to do it."
Jagielka's defensive partner Chris Smalling added: "I think he did very well. He produced a couple of really good saves and bailed me out at one of the corners as well."
Winger Andros Townsend echoed his team-mates' praise and expects Hart to rediscover his best form.
"He made a great save from the corner before the one they scored," he said.
"He's been fantastic and hopefully he continues that form."