Manchester City's Yaya Toure says Manuel Pellegrini team talk inspired Tottenham rout
Yaya Toure revealed Manchester City's 6-0 win over Tottenham on Sunday was inspired by a Manuel Pellegrini team-talk.
Last Updated: 26/11/13 7:50am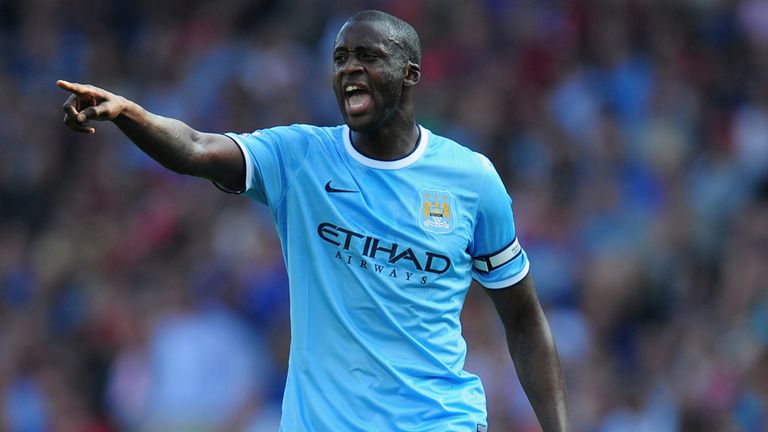 City went into the game on the back of a shock defeat at the hands of Sunderland and he admitted that sparked Pellegrini into some 'unbelievable' words of wisdom.
They worked wonders, with Jesus Navas needing only a matter of seconds to open the scoring in what turned out to be their biggest win ever against Spurs.
"The manager's speech before the game was unbelievable," said Toure.
"It is always difficult when you lose a game like we did at Sunderland. It is hard for the players. Football is so strange.
"But we have come together as a team because we want to regain the Premier League."
That made it 24 goals in only six home games for City - 34 in total - and left Toure thinking about Chelsea's season-long record of 103, but he concedes their away form is going to have to show a marked improvement for that to happen.
"At the moment it is quite difficult but we will try to find a way," he said. "At home we are very prolific. Away is more difficult. Either the referee is not fine or the fans or the opponent try to make it hard.
"That is part of football. That is the Premier League. That is why it is the best league in the world. We are trying to find a good balance because we have to come back. It is very important to start winning away from home.
"It is not just the big teams who are the problem. It is the normal teams. It is always difficult away.
"But we know if we are to win the title again we have to win our away games. That is what the manager is working on."