Transfer news: Micah Richards concedes he may have to leave Manchester City
Micah Richards has conceded that he will look to leave Manchester City if they cannot guarantee him regular game time.
Last Updated: 01/12/13 12:25pm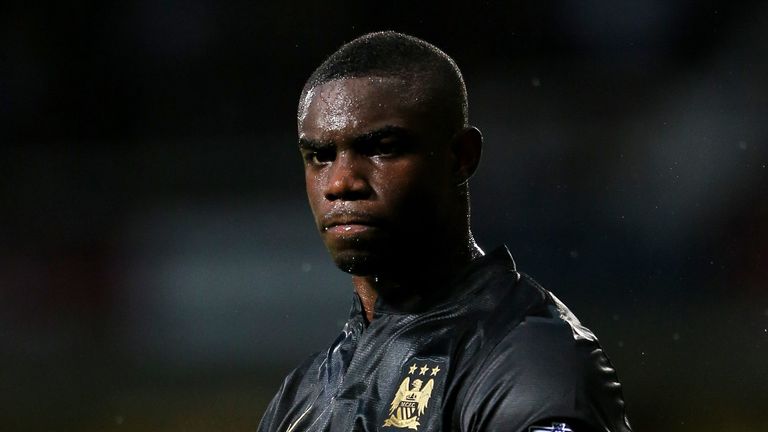 The England international, who has spent his entire senior career with the Blues, has the offer of a new contract on the table.
The 25-year-old is, however, stalling on putting pen to paper as he has been unable to hold down a starting berth over recent years - due to a combination of injuries and competition for places.
Richards insists money will play no part in any decision on his future, with consideration given to what is best for his career.
He said in the Sunday Mirror: "My contract is up at the end of next season and, although I've already spoken to City and know that they are happy to extend my deal, I've told them I want to see how many games I play this season.
"I don't ever want to leave Manchester City, with the way it's going. But it's one of those where I will have to look at my career and say, 'Are you playing enough?'
"Come the end of the season, I'll do that and, hopefully, I'll have played enough. But it's a decision I'll make from January through to the summer when I see where I'm at.
"I've been at City for 11 years, and I don't see myself anywhere else. But you always have in your mind that playing comes first and that's what I'll look at.
"It's nice that the chairman has said City want me to stay, but, if you ask any footballer, the one thing they want most is to play football.
"I could sign a contract tomorrow and it would make me very rich, but it's not about money - it's about football."
While Richards admits the day may come when he has to leave the Etihad Stadium, he hopes the door will remain open to a return further down the line.
He added: "It's a tough one. I love Manchester City and, even if I was to leave, which I still don't see happening, I'd love to come back here in the future and work for the club in some capacity."