Transfer news: Everton boss Roberto Martinez wants Gareth Barry to stay but won't rush deal
Everton boss Roberto Martinez will wait until the summer before discussing a permanent move for Gareth Barry.
Last Updated: 26/12/13 1:31pm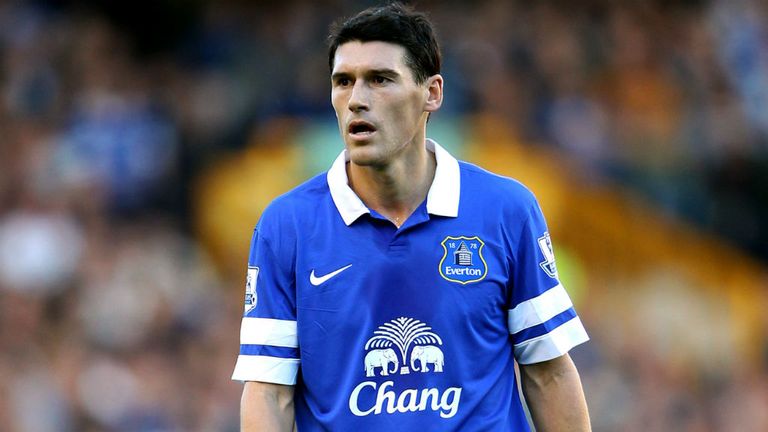 Barry made the move to Goodison Park from Manchester City on a season-long loan deal, and has played a vital role in Everton's excellent start to the season.
Martinez is keen to keep hold of the 32-year-old on a long-term basis but will not be offering a permanent contract in January, as he wants to honour an agreement to let Barry make the decision at the end of the campaign.
Barry will become a free agent in the summer when his City contract expires and has previously stated that he would be happy to remain with Everton.
"Gareth has been vitally important in what we have achieved so far this season and I would like that to be the case for many, many years to come, but that is a conversation we are going to have in the summer," said the Everton manager.
"The agreement was for the season and for Gareth to just enjoy his football and I don't want to change that. I don't think there is a real need. There is trust about what we agreed and all I want now is for Gareth to continue concentrating on his football for the second half of the season.
"I don't want him thinking about his future, which might distract him from enjoying his football and that was the agreement we had."
Martinez is happy to see Barry flourishing at Everton, and has no doubt that he will base his decision on what would be the best move for his career.
The manager added: "Gareth is not a player who is going to change his mind at the last second, he knows what he wants. We were very clear that I wanted him to have a specific role at the club and then in the summer he would make the choice and decide what he wants to do.
"I hope that everything I told him before he joined is exactly what he gets out of being here and he is enjoying it.
"Gareth is in a great position in his career where he can make choices about what he wants to do, rather than for finances or what sort of contract he will get. I trust Gareth to just get on with enjoying his football and then in the summer we will sit down and talk."