Premier League: Manchester City defender Pablo Zabaleta warns against complacency
Manchester City defender Pablo Zabaleta has warned against complacency ahead of the Crystal Palace clash.
Last Updated: 01/01/14 3:14pm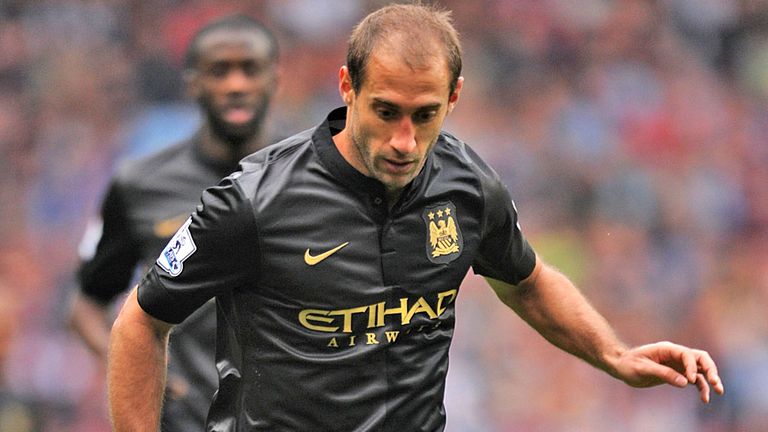 Manuel Pellegrini's men battled back from a goal down to edge the Reds 2-1 on Boxing Day - much to the relief of the Etihad Stadium - and Zabaleta is determined City will not drop their performance for the Eagles' visit.
The Argentina international said: "It was a massive win. We played against a very strong side in Liverpool and it was really important to get three points and keep the team winning their home games. I think we did a good job.
"We have to push even more now. We know December and January is one of the key points for the big teams to make a difference because we play many games and you need to try to keep winning.
"At the moment we are doing well, are one point behind the leaders and that is why Crystal Palace is also a key game. We are very comfortable and we feel good and have huge confidence.
"Sometimes there is talk we need to improve our performances away from home but we had a good win at Fulham and now our next game is at home to Crystal Palace so we need to have a good rest and be fit for that game."
Pellegrini was quick to bemoan the lack of rest between the two games, adding: "What I think we must have at least 72 hours from this game to another.
"All the other teams at the top of the table apart from Manchester United (and City) play 72 hours after. These days we play so closely the rest of the teams must be the same, although not a winter break, no."