Manchester City boss Manuel Pellegrini trusts Stevan Jovetic over fitness problems
Manchester City boss Manuel Pellegrini hopes Stevan Jovetic can prove his fitness during the second half of the season.
Last Updated: 05/01/14 1:34pm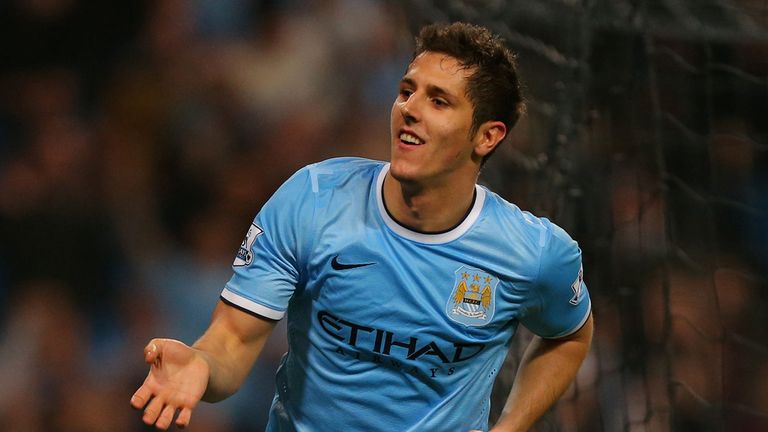 The Montenegro international joined City in a big-money deal from Fiorentina in the summer, but has been restricted to just five appearances by a series of injuries and a bout of illness.
Pellegrini still has faith in Jovetic and believes he has the ability to play a key role for the club.
However, the City manager has admitted that if the problems continue he may start to lose patience, challenging the 24-year-old to demonstrate that he has the desire to return to action.
"It is very difficult to know with Jovetic," said Pellegrini, quoted in the Sunday Mirror. "But I believe what the player says and if he says he has a muscle problem I'm absolutely sure he has a muscle problem.
"We hope it was bad luck for the first part of the season and we can use him in the second half of the season because he is a very important player.
"It's impossible for the players to be 100 per cent for every game, but there are different degrees of injuries. I am optimistic.
"At the end of the season, maybe I change my opinion. But at the moment, I continue trusting him."