Premier League: Man City boss Manuel Pellegrini says moves like Mata's should be banned
Manchester City boss Manuel Pellegrini says big-money transfers between rival clubs should not be allowed in mid-season.
Last Updated: 25/01/14 10:27am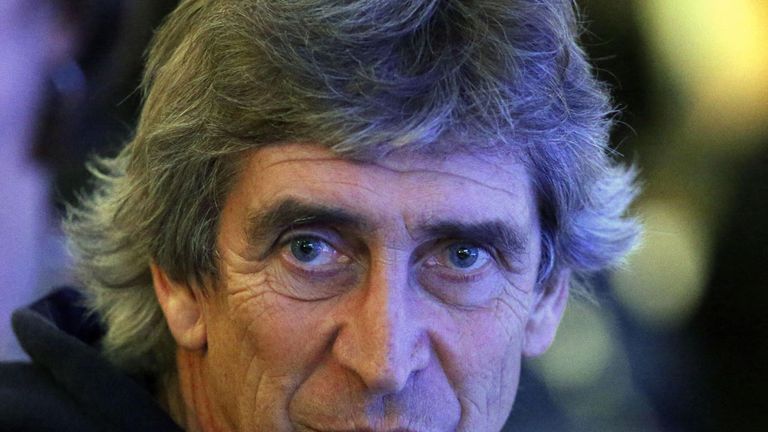 Pellegrini is not calling for the end of the transfer window but he is uncomfortable with the concept of clubs in competition for the same title buying players from each other.
Juan Mata is on the brink of moving from Chelsea to Manchester United in a £37m move.
Pellegrini does not blame United from dipping into the transfer market during this month's window - as they are entitled to do - but in his opinion such moves should not be allowed mid-season.
He said: "Personally I don't agree that the player can go from one team to another team in the same league at this part of the year, but rules are rules and he can change clubs."
"I think if a player plays for a club for more than half of the season, a club with money can take the best players from the other teams.
"But the rules allow it, so (there is) nothing to say."
"You can have the window of course. Maybe a player that played three games in a team is not involved the same as an important player.
"I am talking about fair play. If you allow that, maybe teams with a lot of money can buy important players from the teams fighting with them for the title."
Arsenal manager Arsene Wenger says Mata's move illustrates why he does not like the January window.
Mata will not play against Chelsea this season - United have already met the Blues twice in the league - but he could play City, Arsenal and Liverpool.
Pellegrini said: "I am not talking about the reasons of Arsene Wenger. I am not talking about that.
"Maybe Manchester United have an advantage because Chelsea wanted to sell him. Maybe Manchester United have an advantage in this case.
"I am talking about general reasons and not the specific reason that they have played already against them.
"I think in this transfer window, players that play more than five or six games for the same club cannot change to another."