Manuel Pellegrini thinks Chelsea will be up for Manchester City clash
Manuel Pellegrini says Chelsea will not be fazed by Manchester City's home record in Monday night's clash at the Etihad.
Last Updated: 02/02/14 2:21pm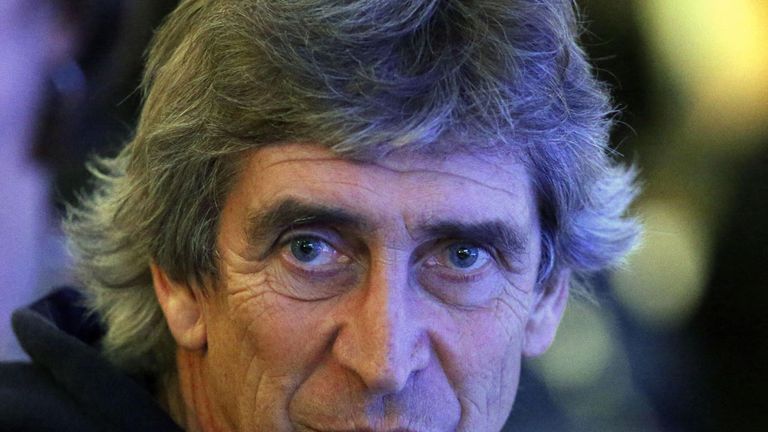 City have a 100% home record in the Premier League this season, winning all 11 of their matches and scoring 42 goals in the process.
And Pellegrini says recent history will count for nothing, insisting his side will not be resting on their laurels against Jose Mourinho's team.
"I don't know what the other teams think," the Chilean said.
"For us it is very important to think that it's a new game and we don't know if we are going to score a goal, and we are not just thinking of scoring goals.
"I think in football all that has happened in the past is not important.
"Maybe one team can be feared, another team cannot be feared. One can come here just to defend, another team will think it is better to attack.
"I don't know what will happen, but for our team it is very important not to think about the past. To do it again we must repeat exactly the way we are playing here at the Etihad."
Chelsea dramatically beat City 2-1 the last time the two sides met when a mix-up between Joe Hart and Matija Nastasic allowed Fernando Torres to snatch a 90th-minute winner for Mourinho's men.
Pellegrini said City were the creators of their own downfall that day before claiming the outcome of Monday's clash may not dictate the destination of the Premier League title this season.
"I don't know if they were lucky. We made a mistake in the last minute," he said.
"Maybe they didn't play better than we did. We tried to win the game but football has another thing that has a lot of importance in the scores. In that game, they won because of our errors.
"I don't know if winning (on Monday) is a strong message.
"It is important because we play at home against a team that fights for the title, but anything that happens in this game is not the end of the Premier League.
"After that you still have 42 points to play for."
Watch Man City v Chelsea on Monday Night Football on Sky Sports 1HD, kicking off at 8pm