Martin Demichelis has not given up hope of making the World Cup
Manchester City defender Martin Demichelis insists he has not given up hope of going to the World Cup with Argentina.
Last Updated: 07/02/14 11:26am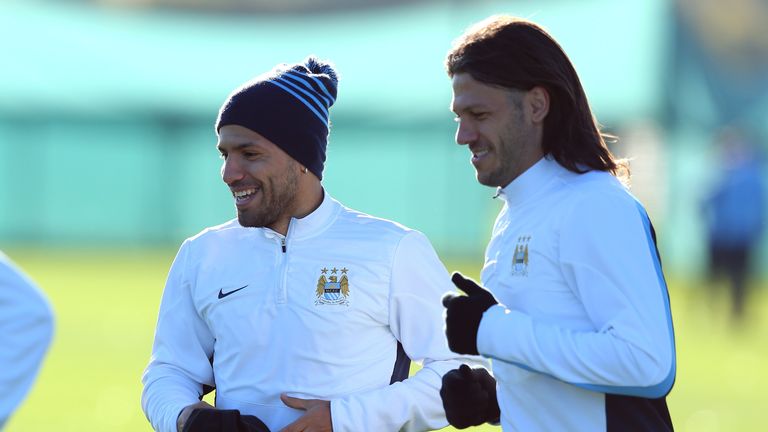 Demichelis, 33, has not played for his country since 2011 and he is not expected to contend for a place in Alejandro Sabella's party.
However, Demchelis is hoping the fact he is playing regularly for City could enhance his chances.
"I still have hopes about playing at the World Cup, even though I have been out of the squad for a long time," he said.
"As long as I keep playing well and City keep winning, I'll have hopes.
"I waited a long time to be called by the national team the first time. I was playing at high level at Bayern Munich and was not picked.
"But one day I was called and started playing, until World Cup 2006 came and I was not called."
Demichelis is a firm favourite of City boss Manuel Pellegrini having served under him at River Plate and Malaga and he agreed to join him at City, despite having only just signed for Atletico Madrid.
"Look at teams managed by Pellegrini and you see a style - his own style. Manuel is so well prepared and complete," he said.
"For example, he was a defender and knows how to prepare a good defence.
"Look at the statistics. Pellegrini's teams concede fewer goals than others.
"He has strong convictions and never changes his mind or his methods.
"He has troubles in the first two or three months and doesn't get good results. But he keeps working the same way and at last achieves what he wants."