FA Cup: Manuel Pellegrini delighted with Manchester City's showing against Chelsea
Manuel Pellegrini insists revenge was not an issue as Man City righted a few wrongs with an FA Cup victory over Chelsea.
Last Updated: 16/02/14 2:23pm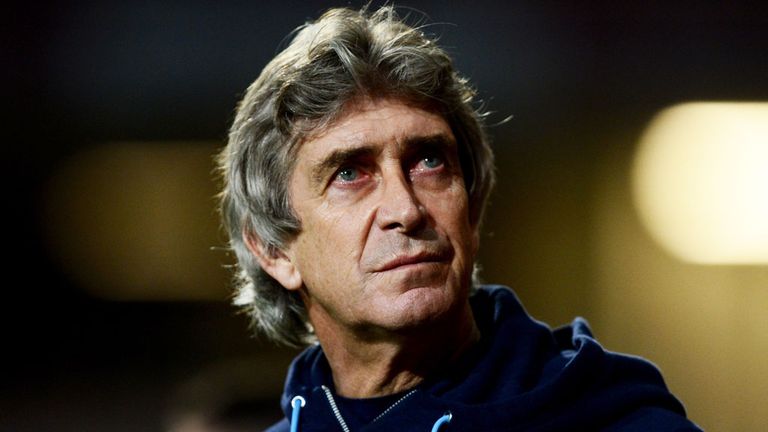 City saw their unblemished home record in the Premier League tarnished by Chelsea in their last outing at the Etihad Stadium, with Jose Mourinho's men securing a 1-0 success.
Two heavyweights of the English game locked horns again on Saturday in knockout competition, and this time it was to be the hosts who came out on top.
Goals from Stevan Jovetic and Samir Nasri saw City safely through to the quarter-finals, as the visitors failed to muster an effort on target, and Pellegrini was quick to point out afterwards that the result was down to pure hard work - rather than any outside influences.
He said: "It wasn't revenge that drove us - of course we don't want to lose two games to Chelsea at home.
"Today we played very well in all senses. Defending, in possession, attacking - Chelsea didn't have any chances to shoot and that was important for us.
"That's why we had a little down in our performances against Norwich and Chelsea but from what I saw in training on Friday, I was absolutely sure that we would play a very good game tonight, and we did.
"It's so easy for me to talk about tactics because we won - I don't think we had any tactical problems against Chelsea the other day - we know how they play, we know how we play.
"In the other game, we had two clear chances at the beginning, we missed and they scored. Today was not a tactical master-class from me - I don't believe in those things."
Next up for City is a UEFA Champions League clash with Barcelona, with the first leg of their last-16 encounter due to take place on Tuesday, but Pellegrini has refused to reveal whether any of those on show against Chelsea have nailed down a European berth.
He added: "We have two important fixtures - today and Tuesday, that's why we had a mix of different players. We'll see what we'll do on Tuesday tomorrow.
"It was important for us to lose three points against a very good team, with great players - so the way we won today is important for the trust of the team, to continue in the FA Cup - a very important competition to this team.
"It's one step more in a competition. I think for me the most important thing we did today was to beat a great team and also, I had a lot of questions after Chelsea, if we're going to change our way of playing but I repeat, we will not change the way we play.
"Today was important to show why we continue to play in the same way."