Champions League: Yaya Toure eyes glory as Manchester City get ready for Barcelona
Yaya Toure admits he would "jump" at the chance of winning the Champions League as Manchester City take on Barcelona.
Last Updated: 18/02/14 3:10pm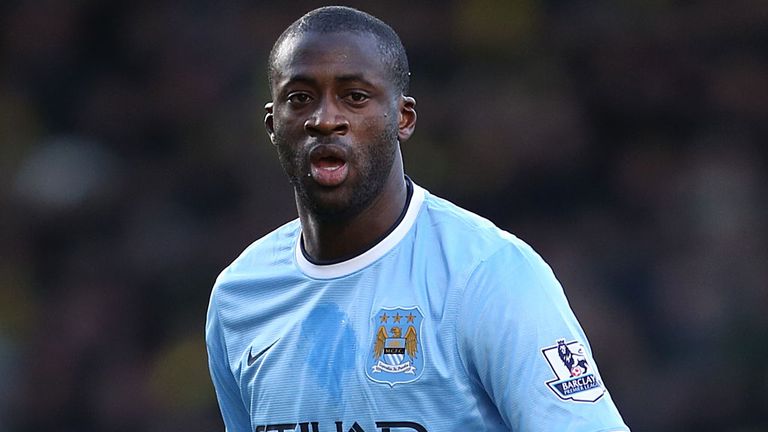 The midfielder helped the La Liga giants to the treble of Champions League, La Liga and Copa Del Rey in their historic 2008-09 campaign before making a £24million switch to the Etihad in July 2010.
But now Toure, who has scored an impressive 15 times this season, is determined to knock Gerardo Martino's side out of the tournament and go on and win it the competition in Lisbon in May.
"In England, the main objective is to win the Premier League," said the 30-year-old Ivorian. "But for me, the Champions League is exceptional. If I had the chance to win the Champions League rather than the Premier League, I would jump on that.
"And if we manage to knock out Barcelona, we'll take huge confidence for the rest of the competition."
Concentrating hard
Toure is relishing the tie, although he admits he would prefer to play his old side later in the competition.
"Their players know to lift themselves at the right time, that people are waiting for it," he added. "It's the Champions League, the last 16. They will be concentrating hard and applying themselves.
"They know the match is played over two games and they have a lot of experience. Having played there, I know all about their mentality.
"When they enter any competition, whether it's a cup or any match over two legs, they concentrate hard.
"Barcelona are always expected to reach the semi-finals - to go out before is very surprising for people.
"I'd have preferred to play over there first and then at our place but, all things considered, it's Barca and I don't want to play them right now to be honest with you.
"But that's the way things turned out and I have to play Barcelona."