Champions Cup: Manchester City will tackle Liverpool at Yankee Stadium this summer
Manchester City will tackle Liverpool at Yankee Stadium this summer as part of the Guinness International Champions Cup.
Last Updated: 21/02/14 12:04pm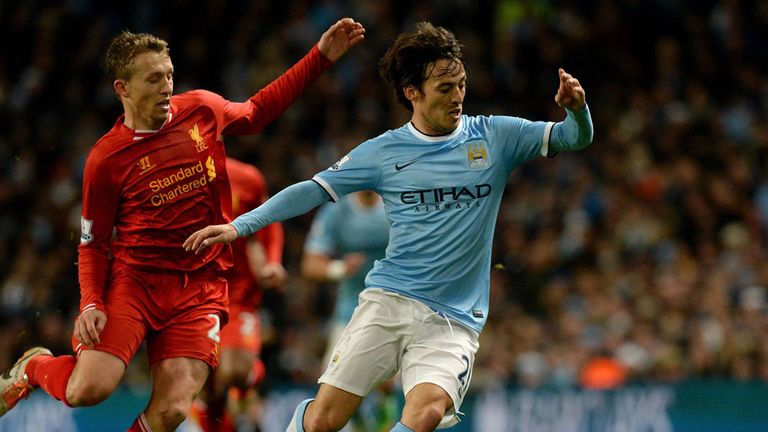 Manchester United also announced they intend to play Serie A pair Roma and Inter Milan in the same tournament, although their plans remain dependent on the potential need to play qualifiers in European competition.
City will also face AC Milan and Olympiakos in Pittsburgh and Minneapolis respectively as part of the eight-team tournament which takes place across the United States.
However, the return to Yankee Stadium - where City beat Chelsea 5-3 in May - stands out as the club prepare for the full launch of their New York City FC Major League Soccer franchise in 2015.
"City have always enjoyed terrific support across the five boroughs having visited the states many times," Vincent Kompany told the club's website.
"The passion of our New York fans was clear for all to see when we played at Yankee Stadium last year.
"It was the highlight of our post-season tour and the players are relishing the opportunity to return for the Guinness International Champions Cup."
City will play Liverpool on July 30, three days after their meeting with Milan in Pittsburgh, while they take on Olympiakos in Minneapolis on August 2.
Liverpool will play Olympiakos on July 27 in Chicago and, after facing City, take on Milan in Charlotte, North Carolina on August 2.
United announced fixtures against Roma in Denver on July 26 and Inter in Washington DC on July 29. Real Madrid are also in Group A but no fixture against the Spanish giants was included in Thursday's announcement.
United group managing director Richard Arnold told the club's website: "These two matches against strong opposition will provide David Moyes and his team with valuable preparation for the 2014/15 season.
"The team last played in Washington DC in 2011 and the match against Barcelona was extremely well supported. This will be the team's first visit to Denver and we are excited to meet our fans in this city for the first time."
Liverpool legend Robbie Fowler was involved in a press conference at Yankee Stadium in New York to announce the decision and he offered his backing to their involvement.
"I travelled with the team when we were last in the USA in 2012. It was a phenomenal experience," he said.
"We did a lot of work in local communities and saw first-hand some fantastic charitable projects in this country.
"To top it off, thousands of fans travelled to see Liverpool play, it was a humbling experience to be part of one of the world's greatest football families."