UEFA charge Manuel Pellegrini after Manchester City boss' criticism of referee
UEFA have charged Manchester City boss Manuel Pellegrini after his verbal attack on referee Jonas Eriksson.
Last Updated: 21/02/14 6:36pm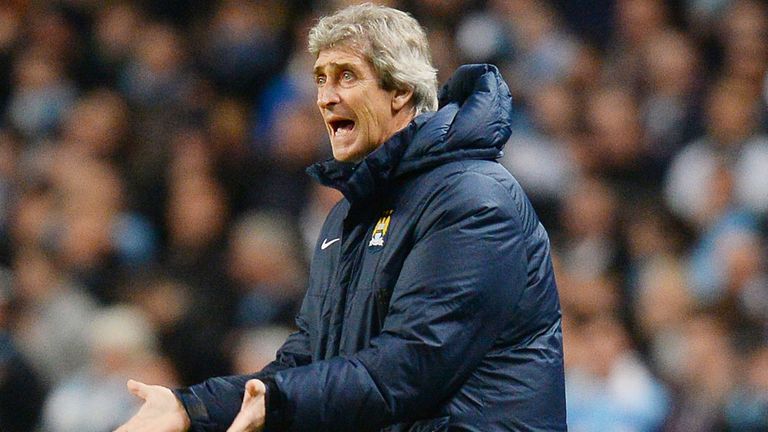 The Chilean had issued an apology for his verbal attack on Eriksson earlier on Friday but has failed to escape a disciplinary charge from European football's governing body.
A UEFA statement read: "Following an investigation by the UEFA disciplinary inspector, UEFA has today opened disciplinary proceedings against Manuel Luis Pellegrini concerning the press interviews given to media after the above-mentioned match," a UEFA statement said.
"The Manchester City FC head coach is charged for violation of the general principles of conduct (Art.11 of the 2013 UEFA disciplinary regulations).
"The case will be dealt with by the UEFA control and disciplinary body on Friday 28 February."
The Manchester City manager was furious with referee Eriksson following a series of decisions which he felt went against his side unfairly.
City defender Martin Demichelis was sent off and a penalty awarded to Barcelona following the Argentine's challenge on Lionel Messi.
Speaking after the game, Pellegrini said: "I think in the whole match we didn't have a referee with impartiality to both teams.
"He decided the game. Important mistakes against a great team like Barcelona make it difficult to win."
Pellegrini had used his press conference ahead of Manchester City's Premier League game against Stoke to apologise for his remarks.
He said: "When you lose a match in the way we did against Barcelona, you are angry and perhaps I said something that I don't think, so I apologised for what I said.
"But I also want to clarify what I said because I didn't say any serious accusations to anyone - not to the referee, not to UEFA, not to anyone."