Premier League: Fernandinho wants long-term Manchester City stay
Fernandinho has said that he wants to stay at Manchester City for a long time.
By Simone Bargellini
Last Updated: 04/03/14 11:35am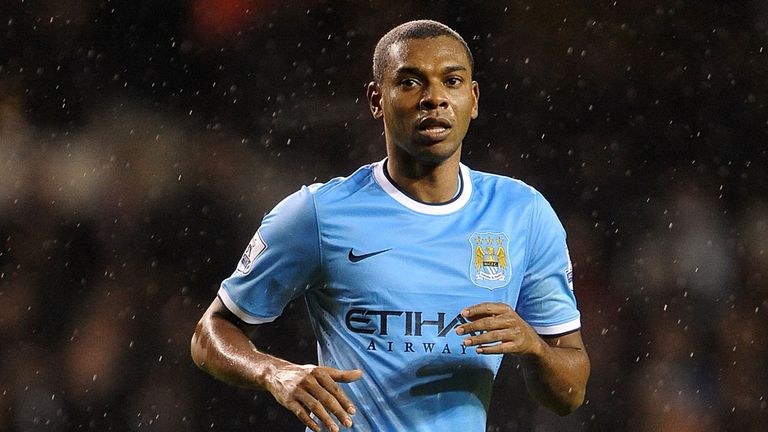 The 28-year-old joined the Premier League club from Shakhtar Donetsk in the summer on a contract that runs until June 2017.
The Brazil international has been impressive for Manuel Pellegrini's side this season and helped them win the Capital One Cup on Sunday with a 3-1 victory over Sunderland.
The former Atletico Paranaense midfielder has claimed that there were other clubs interested in him, but is delighted to have moved to City.
"I settled very quickly in Manchester, but in the beginning I had to overcome many difficulties," Fernandinho is quoted as telling La Gazzetta dello Sport.
"People were not looking at me favourably because other Brazilians at City had not done so well. Also, Ukrainian football is not rated very highly in Europe.
"But now I have shown that I deserve to be a regular for City. The World Cup is my big goal. I want to convince Luiz Felipe Scolari by continuing to play well here and by winning trophies with City.
"I am fine in Manchester, it is a very quiet city. City were not the only club interested in me last summer, but they were the only one who made an offer.
"However, Shakhtar did not want to let me go because I was a leader there. There were months of tough negotiations, but they understood that they had to let me go so that I could realise my dream.
"Finish my career in Manchester? Yes, anything is possible. I am fine here, I have a four-year contract and I have no reason to think about anything else.
"I believe in this project and I believe that we will win important trophies."