Premier League: Vincent Kompany confident Manchester City can build on League Cup success
Vincent Kompany is confident that Manchester City can captalise on their League Cup final success.
Last Updated: 04/03/14 7:09pm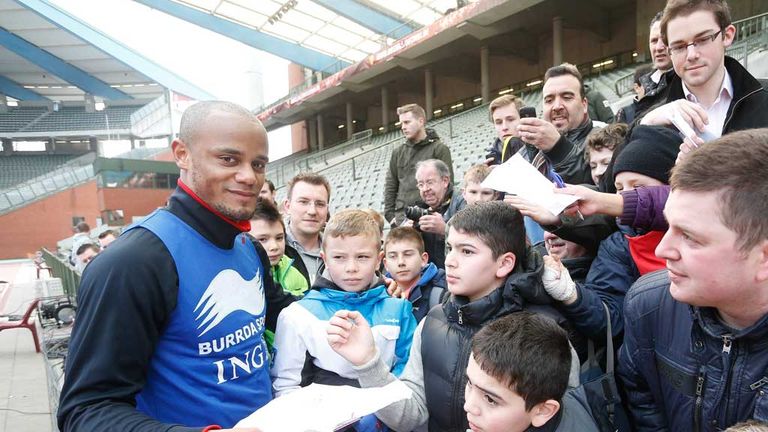 City face Wigan in an FA Cup quarter-final this weekend then head to Barcelona on Champions League duty next Wednesday before they tackle Hull City in the Premier League on 15 March.
Before that, Belgium are in friendly international action against the Ivory Coast on Wednesday night and Kompany is ready for the challenge with both club and country.
"You don't get much time to celebrate these days because it is just game after game," he told Sky Sports News. "Obviously the focus is on the national team and then we will focus on the FA Cup after that.
"Winning the League Cup gives you a lot of joy and pride and that could be a factor in giving us some momentum. Obviously we are really happy and our fans are really happy but the next thing is you want to keep it going, you want to give it more. The competition is tough so we shall see.
"We have to play an FA Cup tie first and a Champions League tie before we can even think about the league. Everything in its time. We must take it game by game. I think there are four teams that still can win it and all those teams have got a chance."
The City defender will come up against Didier Drogba in Brussels on Wednesday night and he is relishing the personal battle.
"I have always enjoyed playing the best in the world as they bring the best out of you," he added. "I have always enjoyed playing against Didier as he has a great track record, especially in the Premier League. It's a friendly yes, but there is also a lot of pride at stake so you do not want to lose out.
"I'd love to achieve something for my country in Brazil. I would love to see our country come in and achieve something more than being just a team that enjoys a little bit of samba on the beach. I hope we can do a good job over there."