Premier League: Fernandinho targets Manchester City title glory
By Paulo Freitas
Last Updated: 13/03/14 11:43am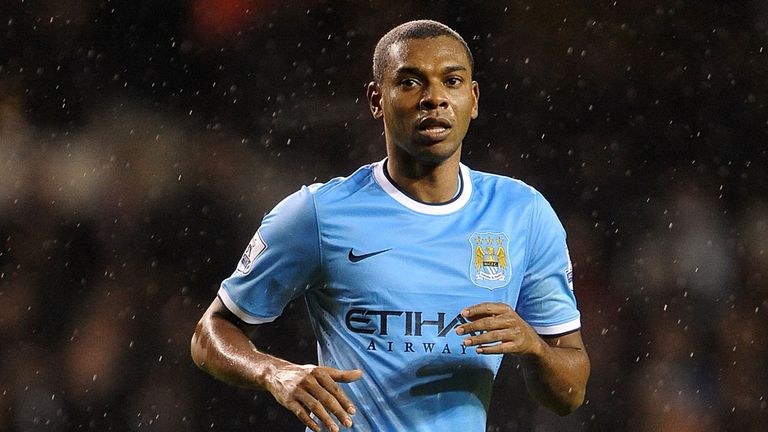 Manchester City midfielder Fernandinho wants to add the Premier League title to their Capital One Cup triumph this season.
The Brazil international, who arrived at the Etihad Stadium in a £30million deal from Shakhtar Donetsk in the summer, helped the club claim a first piece of silverware with a 3-1 victory over Sunderland at Wembley at the start of the month.
Manuel Pellegrini's men have since exited the FA Cup in a shock defeat at home to Wigan, who also beat them in last season's final, before being dumped out of the UEFA Champions League by Barcelona on Wednesday night.
We still have a chance to win and to fight for the title right up until the end of the season.
Fernandinho
With just the Premier League title left to play for, Fernandinho knows they need to take full advantage of their three games in hand over leaders Chelsea, who they trail by nine points.
In an interview conducted prior to the Barcelona second leg, he told Sambafoot: "It was really important for us and especially for me to win a trophy in my first season for the club.
"It was a really important achievement and has given me more motivation to work towards winning more trophies.
"We still have a chance to win and to fight for the title right up until the end of the season.
"We have three games in hand and we have to win all three to give ourselves a chance of winning the championship. I think it's possible."
Adaptation
Fernandinho has swiftly become a key member of Pellegrini's starting XI, and believes a combination of hard work and the warm welcome he received played a key role in him settling into life in England.
He added: "The process of adaptation really was quick. I arrived here, tried to do my best and I worked a lot.
"I tried to do everything that the coach asked of me and I have managed, in these six months, to gain his confidence, that of my team-mates and also the respect of the fans.
"I think what helped me in this adaptation was the really hard work I did to reach my objective, which was to become a first-choice in the team.
"Everybody welcomed me and helped me a lot. I think this was really important for me because it meant that I was really relaxed and could commit myself to my work on the pitch. I'm really grateful for this."
Dream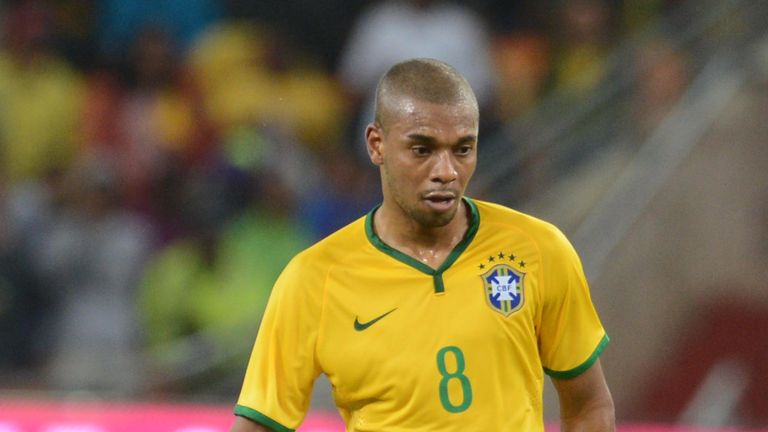 Fernandinho is eager to secure a spot in Brazil's squad for the World Cup finals in his homeland this summer and was on target in the recent 5-0 friendly romp against South Africa in Johannesburg.
He said: "I don't know if the goal itself was that important. I think that what mattered was my general performance in this friendly match. I hope that what I did pleased the coach.
"I'm going to carry on working hard for my club so that I can realise my dream, which is to go to the World Cup.
"Now I just need to play at the same level I have been for my club, because it's going to be really important to be playing well at the time that the squad is announced and I hope that this will influence the coach's decision.
"What I want is to play well for Manchester City so that, when the time comes, I'm one of the 23 called-up."