Manchester City striker Sergio Aguero plays down status as a star player
Sergio Aguero has admitted it is flattering to be regarded highly but is just focusing on performing well for Man City.
By Andres Garavaglia
Last Updated: 21/03/14 3:49pm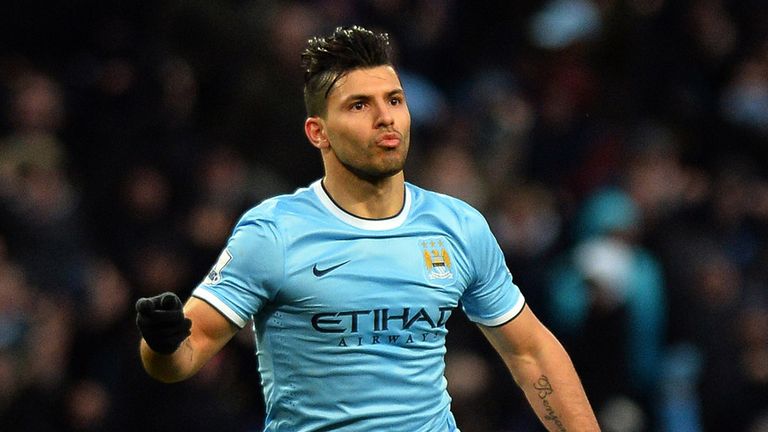 Aguero inspired Manchester City to the Premier League title in 2012 and has been a key figure again this season as they bid to become champions once more.
However, the Argentine striker has played down his status as one of the leading players on the planet and wants to let his football speak for itself.
"Am I a superstar? Other players must say that. What I try to do is to do the best job possible in every match," Aguero said in an interview with TyC Sports.
"It makes me happy that my team-mates put me among the best players. We have a very good relationship and the only thing I have to do is keep working hard."
Aguero concedes that it would be one of the highlights of his career to one day win the FIFA Ballon d'Or, but he believes compatriot Lionel Messi is in a league of his own.
He said: "I always say to Leo to vote for me and he answers that he always does it. Anyway, I must say that Leo is always the best every year, unless something happens, otherwise he will always be the best.
"Winning the Ballon d'Or will always be one of my dreams."
Aguero is currently sidelined with a hamstring injury and has been ruled out of next week's derby against Manchester City, as well as Saturday's clash with Fulham.