Premier League: Sergio Aguero says he won't rush his return from injury
Manchester City striker Sergio Aguero has admitted he cannot afford to rush his return from injury.
By Andres Garavaglia
Last Updated: 01/04/14 9:01am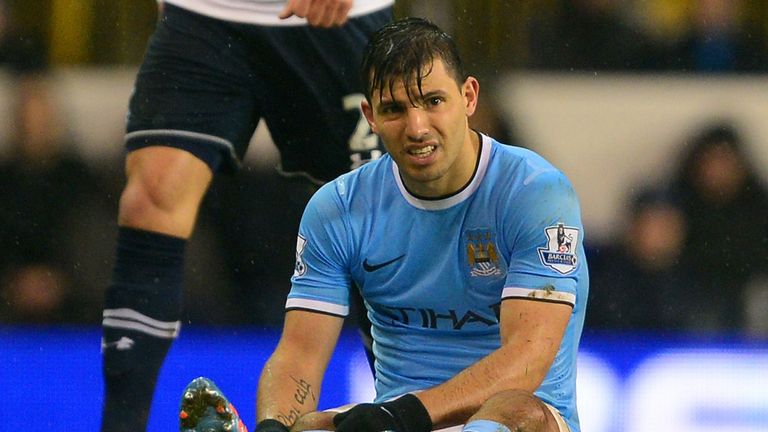 The Argentina international has not played a Premier League game since the end of January due to a hamstring complaint.
He returned to start the Champions League last 16, second-leg clash at Barcelona on March 12, but he aggravated the problem which has seen him sidelined ever since.
With City battling for the Premier League title, Aguero is desperate to return but he admits he cannot rush things as it could mean him missing the rest of the season and the World Cup finals this summer.
"With this recovery I am trying to do my best to be able to play again, but I cannot do it in a hurry," he told DirecTV.
"I do think to myself if something happens now, I will lose the rest of the Premier League season and the World Cup."
Champions League
Aguero also insisted that he has no plans to leave City this summer and coach Manuel Pellegrini has told him he needs to win a Champions League title with the club first.
"He says to me that I can't leave without winning a Champions League," said Aguero.
"That's the objective of each player in Europe."
Aguero admits that Argentina have a great chance of World Cup success ahead of the finals in Brazil this summer.
"We know that we have a great team, but each match has to be played," he said.
"There doesn't exist any easy matches, but I think that with the squad that we have, there are chances. It depends on us."