Manuel Pellegrini says whole Manchester City team must stop Suarez and Sturridge
Manchester City boss Manuel Pellegrini says the whole team will be responsible for stopping Liverpool's SAS.
Last Updated: 14/04/14 10:28am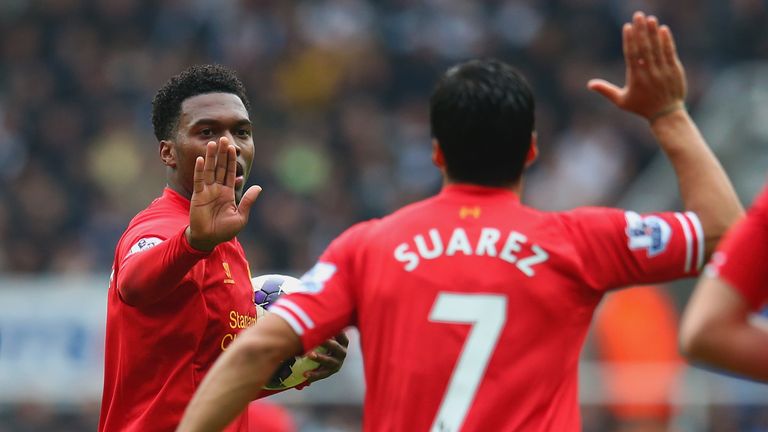 The two teams have scored an incredible 174 goals between them in the league this season - Liverpool 90 and City 84.
Luis Suarez and Daniel Sturridge - the Reds' SAS pairing up front - have led Liverpool's charge to the top of the table, and Brendan Rodgers' men go into the Anfield clash on a run of nine straight victories.
Asked if he was worried about the Reds strikers, Pellegrini said that Liverpool will be just as concerned about his potential pairing of Sergio Aguero and Edin Dzeko.
"It's exactly the concern Liverpool will have against our team, if they want to be an attacking team - and they are an attacking team," he said.
"But I think we've done very well (defensively), Southampton didn't have many chances to score. There is a team with 11 players and the 11 players must know how to defend and the 11 players must know how to attack.
"Of course if you defend with 10 players near your box, you are not going to have space for the other team. But the most important thing about these two teams is they play attractive, offensive football. Both teams are very close for this.
"Both teams have scored a lot of goals during the season but if we are with Liverpool and Chelsea at the top of the table, it is because we also know how to defend."
In attack, City could be boosted by the return of top scorer Aguero after five games out with a hamstring injury.
Aguero has scored 26 goals this term but none since January and Pellegrini accepts he may not be as sharp as he usually is.
The Chilean said: "I think for the team, for the player, it is always better not to be injured. We manage so all the players can get to the end of the season in a good shape, but I think for every player it is not good to stop playing for about two months.
"We must be careful in the way he comes back to the team but I repeat he is a very important player for the team."
Watch Liverpool take on Manchester City at Anfield live on Sky Sports 1 and Sky 3D from 12.30pm this Sunday