Premier League: Martin Demichelis says Manchester City will fight until the end
Manchester City's Martin Demichelis has insisted they will not give up their fight for the Premier League title.
Last Updated: 14/04/14 4:52pm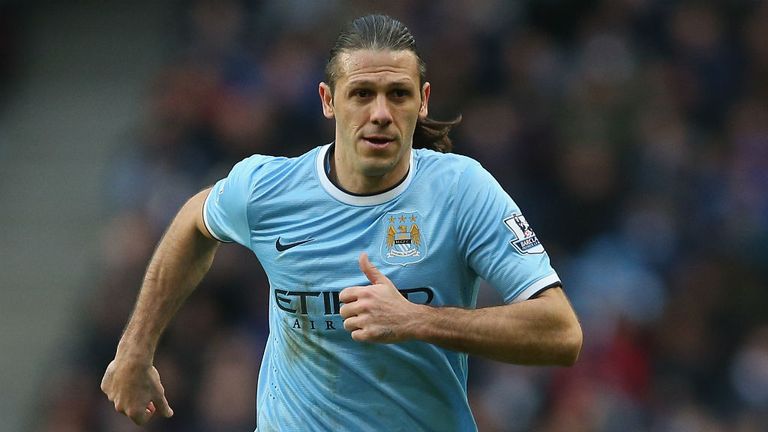 City were beaten by league leaders Liverpool 3-2 at Anfield on Sunday, leaving them seven points off top and no longer in the driving seat with their two games in hand.
Demichelis, who signed for City from Atletico Madrid last summer, believes his side were unlucky after coming back from 2-0 down in the second half and that Liverpool could still make a costly slip-up in the last four games.
"We will fight until the end. No-one left the stadium thinking they were champions," the 33-year-old said.
"Obviously we are not happy about the result but we know we have still got matches ahead. We have seen in football that we can still win and they can make mistakes.
"Hopefully we will win the rest and there will be some mistakes from Liverpool.
"I can only complain about how unlucky we were. We should have got a draw at least - their only clear chance in the second half came from our mistake.
"Unfortunately we couldn't bring a more positive result to our fans, but we can still bring something positive from now until the end."