Manchester City boss Manuel Pellegrini stays focused on his own team
Manchester City boss Manuel Pellegrini says he is not worried about Chelsea fielding a weakened team against Liverpool.
Last Updated: 25/04/14 7:53pm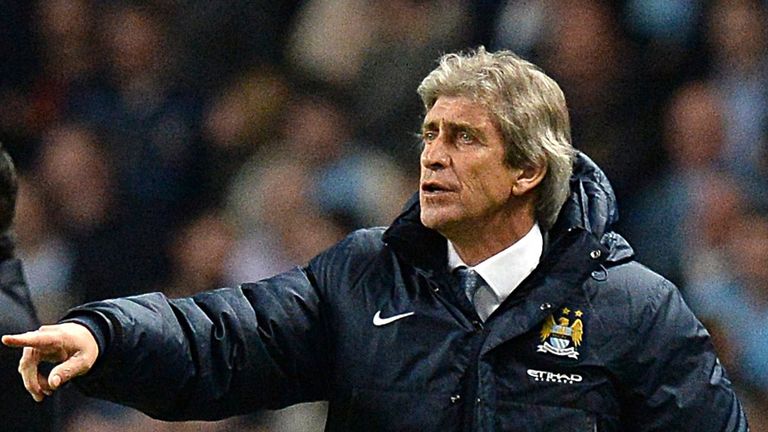 City trail league leaders Liverpool by six points with a game in hand and Pellegrini needs the Reds to slip up to stand any chance of becoming Premier League champions.
Chelsea boss Jose Mourinho has suggested he may field a less than full-strength side as he prioritises next week's UEFA Champions League semi-final second leg against Atletico Madrid.
But Pellegrini is refusing to worry about what his rivals may or may not do, insisting he remains focused on his own team as they look to win their four remaining matches starting at Crystal Palace on Sunday.
"I don't know what Chelsea or other teams are going to do in the future," he said. "The only important thing we can try to do is win our games, and we are going to try from now until the end of the season.
"I think every team tries to make the best thing for their team. If the other teams are damaged for that reason it is not the important thing for us. The only important thing for us is to win our games.
"Liverpool have to win their last three games. If they win the three games of course they are top of the table and they have the advantage.
"From the moment we lost the game against Liverpool they have the first chances to win it but for that they must win their games.
"All of our players believe they can still do it. Everyone that is working in football knows anything can happen, and easily in the last few games when the pressure is a lot."
Pellegrini also admitted that Palace, who have won their last five games, are a daunting prospect to face under Tony Pulis.
"Palace will be very difficult because they are a good team, they are playing very well and here at the Etihad we had a very difficult game and just beat them 1-0," he said.
"We need to play very well if we want to win. Tony Pulis is doing a very good job, they are one of the best teams of the second half of the season and I congratulate him."
Watch Palace take on Manchester City live on Sky Sports 1 at 4.10pm on Sunday.