Premier League: Manchester City's Manuel Pellegrini says there are no favourites in title race
Manuel Pellegrini insisted that the title race is still too tight to call after Man City's win over Crystal Palace.
Last Updated: 28/04/14 3:14pm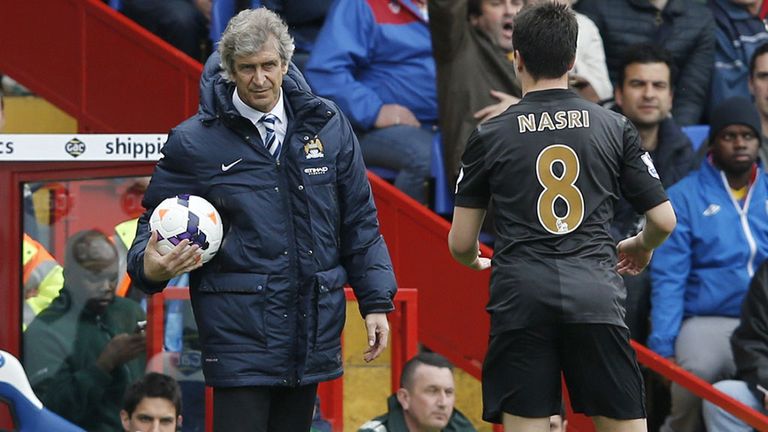 Liverpool's loss to Chelsea earlier on Sunday left City back in charge of their own destiny and they proved too strong for Palace as Edin Dzeko and Yaya Toure scored in the first half.
City remain three points behind Brendan Rodgers' leaders but have a game in hand and a superior goal difference, and Pellegrini admits it is a relief not to have to rely on favours from elsewhere for the rest of the season.
However, Chelsea are also still in the frame and there is a lot of work to do for City to become champions, so Pellegrini is refusing to get carried away at this stage.
Asked if he was enjoying his first title race in England, Pellegrini told Sky Sports: "I think it is different to last year when Manchester United won the title weeks before the season finished.
"This year has been special and very close. With Arsenal, there have been four or five teams that have been playing for the title.
"It is very important now to continue until the end and we will see at the end of the season which was the best team."
Questioned on whether City are now favourites, Pellegrini added: "I repeat, in football there are not favourites.
"Liverpool have three points more than us and we have one game in hand that we must win, so I think that nobody is favourites.
"Now it depends again on what we can do. We lost that chance when we lost the game against Liverpool."