Premier League: Fernandinho insists Manchester City won't let title slip away
Fernandinho insists Manchester City will not let the Premier League slip out of their hands for a second time.
Last Updated: 03/05/14 4:45pm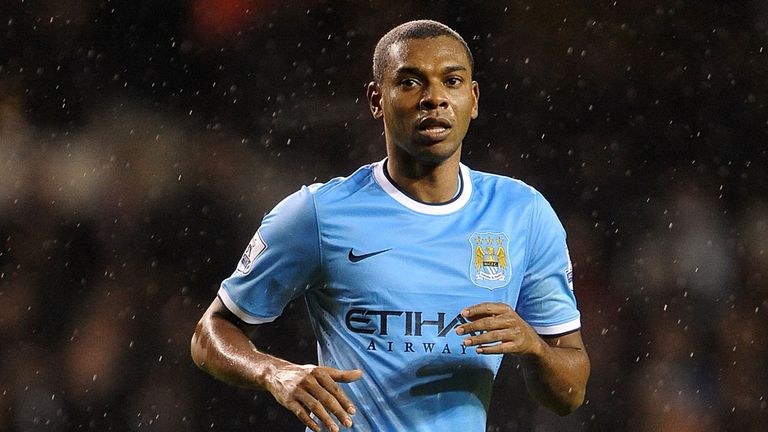 City's defeat to Liverpool and the draw with Sunderland last month meant they were no longer in control of their own destiny, with the Anfield club becoming favourites for the title.
However, Liverpool's defeat to Chelsea last weekend has allowed City back in and they are in pole position to claim the championship crown if they win their final three games of the season.
Fernandinho admits it is a massive boost for them not to be depending on other teams for favours and concedes the draw with Sunderland, which looked so costly at the time, could prove crucial come the end of the season.
"We are back with a big chance of being champions again," said Fernandinho. "We are not depending on other teams. It only depends on us, and that has changed a lot.
"It gives you energy as mentality is 70 per cent of your body, and a result like that changes everything - your mind, your motivation, everything. When your head is good, your body is good as well.
"At that time of the Sunderland game, the most important thing was to win it not draw, but if you look at it now, maybe that point against them could make all the difference in future."
City travel to Everton this weekend and Fernandinho admits Manuel Pellegrini's side are focused on keeping their title bid on track at Goodison Park.
"It's a massive game for both teams," added Fernandinho "We are trying to keep fighting for the title and need to play to win the game, which hopefully we can do.
"Everton are at home in front of their fans, and they are always good at home. The atmosphere is also good there, and they will play with a lot of intensity - we have to be ready for that. It will be a very tough game.
"We will need to play our best football, in the way we have played for the last month. We cannot change, we have our style and we don't need to change, whether we are at home or away.
"The pressure was always on our side because we are a big team with big players and our target was always the Premier League title. We have to play with passion to win every game, and this next one is no different.
"We have waited a long time for this moment, and the positivity of the whole group is now very high. We will get better and better until the last game."
Watch Everton take on Manchester City live on Sky Sports 1 at 5.30pm on Saturday.