Premier League: Samir Nasri admits Manchester City's position is a 'miracle'
Samir Nasri believes if Manchester City win the Premier League on goal difference once again it will be a 'miracle'.
Last Updated: 03/05/14 4:45pm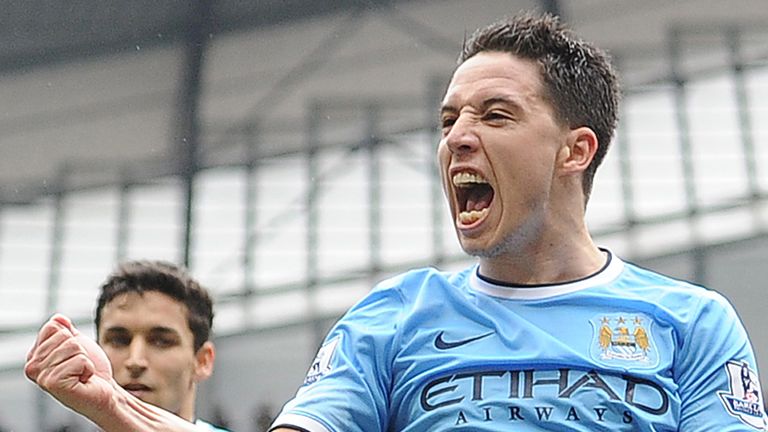 If Liverpool and City both win their remaining games it is likely that, barring two huge Liverpool victories, that the Premier League title will stay in Manchester, and make the short journey across the city to the Etihad.
And Nasri admits that he did not see this coming, but is grateful to be in such a position.
"We have to understand that now we are in this position," Nasri told The Independent.
"It's a miracle."
Having seemingly been up against it, Chelsea's victory at Liverpool swung the pendulum of a dramatic title race once again in City's favour.
With only three games left to play, including Saturday's crucial clash Everton, Nasri knows that if City were to not win their second Premier League title, it would be deemed a disappointing season.
"When you are the favourites it's really hard, but we cannot fail any more," Nasri added.
"We can't hide."